Fitness
Calorie Counter | Free Online Diet Program | Nutrition Data
Morning Yoga for Flexibility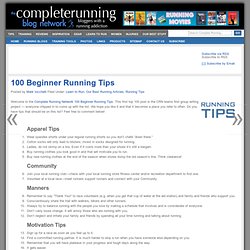 100 Beginner Running Tips | Complete Running Network
Posted by Mark Iocchelli Filed Under: Learn to Run, Our Best Running Articles, Running Tips Welcome to the Complete Running Network 100 Beginner Running Tips. This first top 100 post is the CRN teams first group writing project — everyone chipped in to come up with the list. We hope you like it and that it becomes a place you refer to often. Do you have tips that should be on this list?
sleepyti.me bedtime calculator
The Health Benefits of Sex
Packages
Crescent Moon Pose @ ABC-of-Yoga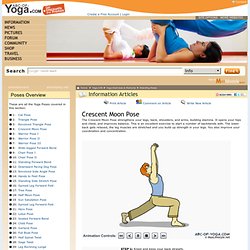 The Crescent Moon Pose strengthens your legs, back, shoulders, and arms, building stamina. It opens your hips and chest, and improves balance. This is an excellent exercise to start a number of backbends with. The lower back gets relaxed, the leg muscles are stretched and you build up strength in your legs.