Computers
DIY: How to Build A Great Media-Editing PC - PCWorld. Ever get the itch to build your own PC powerful enough to handle HD video editing?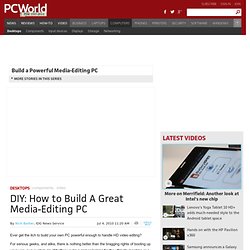 For serious geeks, and alike, there is nothing better than the bragging rights of booting up your very own custom rig. Whether you're a gamer looking for the ultimate machine or a hobbyist looking to test your geek skills, follow these steps outline for you in this series by Nick Barber of the IDG News Service. This article is the first in this seven-part series of how-to stories coupled with instructional videos on building a powerful desktop computer from scratch. (The other sections of this series can be viewed through the links box to the right.) Building your own PC isn't for everyone.
ROMs and Emulators
Reviews and News on Tech Products, Software and Downloads - PCWo. Speed up your torrents II. BitTorrent is the best tool for sharing files but you need to configure your client and your network the right way to get the best out of it.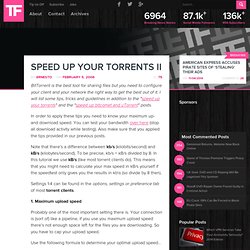 I will list some tips, tricks and guidelines in addition to the "speed up your torrents" and the "speed up bitcomet and uTorrent" posts. In order to apply these tips you need to know your maximum up- and download speed. You can test your bandwidth over here (stop all download activity while testing). Also make sure that you applied the tips provided in our previous posts.
Keys - unlocks the world. Access Notice.
Hackintosh. Do More Than Just Game on Your Xbox 360.
---