Sport, Leisure and Tourism
Body Explorer
TerraClues is the ultimate Google Maps scavenger hunt game! Follow clues to find hidden locations on the map Create your own hunts for others to play A fun game that makes you think! Add your own unique clues. Take people on a hunt around the world. Test your friends knowledge with world trivia.
TerraClues on-line scavenger hunt
FCO travel data visualisation
Youth Zone - World Anti-Doping Agency
WADA's Play True Generation Program at the 2010 Youth Olympic Games highlighted in IOC video. Youth Zone Welcome to WADA's Youth Zone, where you can find information on drug use (doping) in sport and why it is banned.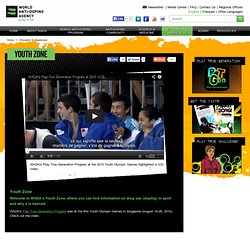 The Traveler IQ Challenge®
North America Map Puzzle - Countires and Capitals
Australia and South East Asia Map Puzzle
South America Map Puzzle
World Monuments Map Puzzle
Angkor Wat Ayers Rock Cliff Dwellings Coliseum Easter Island Statues Eiffel Tower Forbidden City Golden Pavilion Great Buddha Great Minaret of the Mosque of Samarra Great Mosque of Timbuktu Great Wall Great Zimbabwe Mayan Temple Machu Pichu Notre Dame Cathedral Parthenon Pyramids Cathedral of St. Basil the Blessed Statue of Christ the Redeemer Statue of Liberty Stonehenge Sydney Opera House Taj Mahal Tower Bridge Angkor is a temple complex in northwestern Cambodia, near the town of Siem Reap. Angkor Wat is a major temple within this group. Angkor flourished between the 9th century and the 13th century. Besides being a religious center, it was also a royal residence and administrative center for the area from Vietnam to the Bay of Bengal, and north to Yunnan (in China).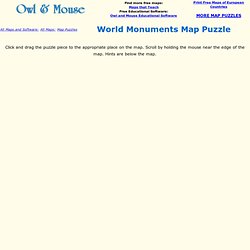 World Features Map Puzzle
African Rain The Alps Amazon Rain Forest Amazon River Andes Mountains Appalachian Mountains Aral Sea Caspian Sea Congo River Danube River Ganges River Gobi Desert Great Barrier Reef Great Bear Lake Great Lakes Great Sandy/Victoria Desert Great Slave Lake Himalayas Huang Ho River Lake Baikal Lake Titicaca Lake Victoria Mackenzie River Mekong River Mississippi River Mt. Fuji Mt. Kilimanjaro Niger River Nile River Ob River Paraná/Rio de la Plata Rivers Pyrenees Mountains Rocky Mountains Sahara Desert Tigris and Euphrates Rivers Ural Mountains Volga River Yangtze River Yenisei River The African Rainforest is the basin of the Congo River in west central Africa.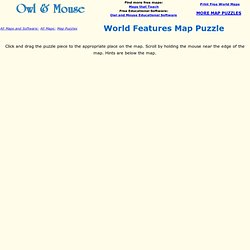 States and Capitals - US Geography Quiz
You've come to the right place! BAM! Body and Mind will tell you all you need to know about all the stuff that matters.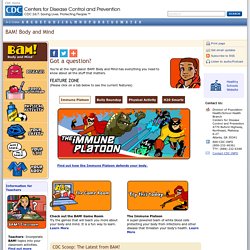 Login | Register Home » Learning Zone » Travel and Tourism » Travel and Tourism Travel and Tourism Browse the subject listings below to find resources on Travel and Tourism. Air Travel Services Business Travel Services
Travel and Tourism
Where is...? A geolocation game
Login | Register Home » Learning Zone » Leisure, Sport and Recreation » Leisure, Sport and Recreation Leisure, Sport and Recreation Browse the subject listings below to find resources on Leisure, Sport and Recreation.
Leisure, Sport and Recreation