Sites to Spread
Cool Websites and Tools [May 10th] | MakeUseOf
Top 10 Survival Downloads You Should Have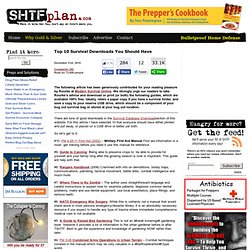 The following article has been generously contributed for your reading pleasure by Rourke at Modern Survival Online. We strongly urge our readers to take Rourke's advice and download or print (or both) the following guides, which are available 100% free. Ideally, retain a paper copy if you have a survival folder, and save a copy to your reserve USB drive, which should be a component of your bug out survival bag or stored at your bug out location.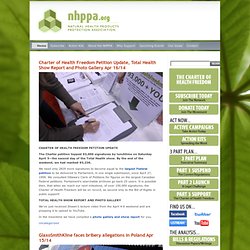 NHPPA.org |
PUBLIC AND INDUSTRY ALERT: DISCUSSION PAPER ON BILL C-17 Last Friday, on December 6, 2013, the Minister of Health introduced Bill C-17 in the House of Commons. The Bill passed first reading. Bill C-17 is a partial return of Bill C-51 which had been introduced on April 8, 2008. Because Bill C-51 became a matter of significant public interest, we believe that all those involved in the natural health community should study Bill C-17 to determine how it may affect them. The twelve page review of Bill C-17 drafted by Shawn Buckley, president of the NHPPA, begins: Olive Branch or Trojan Horse?
Oh Canada - Our Bought And Sold Out Land
URGENT - BRITAIN TO FREEZE DUE TO DEATH OF THE GULF STREAM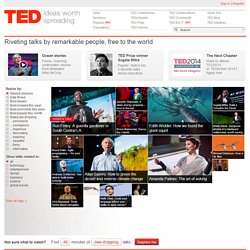 Melinda Gates and Bill Gates Why giving away our wealth has been the most satisfying thing we've done In 1993, Bill and Melinda Gates—then engaged—took a walk on a beach in Zanzibar, and made a bold decision on how they would make sure that their wealth from Microsoft went back into society. In a conversation with Chris Anderson, the couple talks about their work at the Bill & Melinda Gates Foundation, as well as about their marriage, their children, their failures and the satisfaction of giving most of their wealth away.