Hobbies and Obsessions
Sometimes good people say dumb things, and in those times it falls to other good people to call them out. The Amazing Spider-Man 2 actors Emma Stone and Andrew Garfield seem like good people and a sweet couple -- they've been dating since 2011 -- but in a recent kids' Q&A to promote their upcoming movie, Garfield said a dumb, sexist thing. And co-star Stone coolly challenged him for it. You can watch the video right here.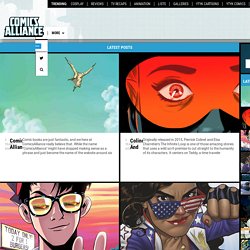 Eisners announce 20 nominations for IMAGE COMICS Posted on April 15, 2014 And the nominees are… On sale, 50% off all digital editions for a limited time APOCALYPSE AL Takes on the Underworld Allison Carter is the latest in her family's long line of paranormal investigators specializing in preventing the end of the world. Her grandfather and umpteenth-great-grandfathers probably never anticipated her father having only a daughter, but Al employs the same Carter wit, smarts, and deadly accuracy as her male predecessors—and then some.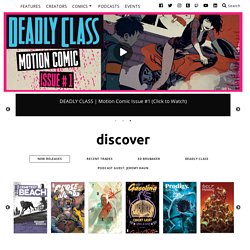 Welcome - Thomann UK Cyberstore
The Latest Products Over 1400 of the latest products from Spring 14. Fresh drops from Nike SB, Adidas Skateboarding and more. Build Your Own Penny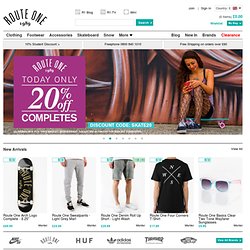 Route One | Skate Clothing | Skate Shoes | Skateboards | Skate Accessories