Kute-day
One of my biggest goals on the site this year, as well as Kristina's, was to expand the type of kitchen and food related content we offer. Kristina has posted over 300 delicious recipes on Design*Sponge so far, but we wanted to dig deeper and learn more about the people behind those recipes. From what their daily lives are like and what tools they swear by to what inspires them and the work they create, this year we're adding a few new columns in the food section that are devoted to bringing you the same sort of practical information, tips and tools that our new design columns do. With that in mind, we're thrilled to kick off a new series that celebrates cooking tools that chefs and bakers swear by- and tips for using them. Two of my favorite people (and bakers) in the whole world, Cheryl and Griff Day, are starting us off this week. Cheryl and Griff run my favorite bakery, Back in the Day Bakery in Savannah, Georgia.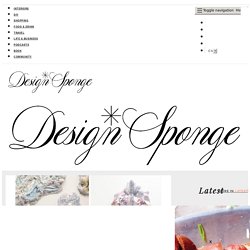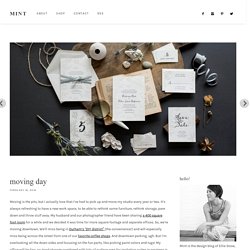 As in, my life. As part of Bella Figura's Designer of the Month sale on my stationery & invitation collection, I'm guest posting on the BF blog about a typical work day for me. You can read the full post right here! —Ellie
Settling In… After six long months of extensive renovations and many long drives back and forth (an hour and a half each way) from my in-laws', where we've been living since we moved back to Pennsylvania from Massachusetts last May, to the house that we closed on this past August, we've FINALLY moved in! We're living in utter chaos right now, but every day brings progress, and for that I'm very thankful.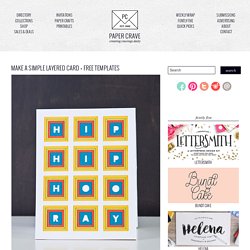 diem chau Posted by Caitie on April 02, 2014 in category: art, category: sculpture | Permalink | Comments (0) Reblog (0) | | |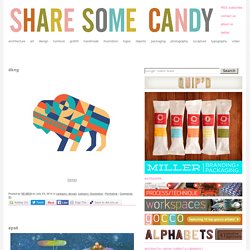 u n g t b l o d
M O O D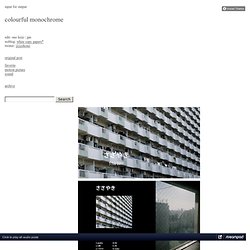 colourful monochrome
earthglance: Mount Taranaki and the surrounding Egmont National Park forms a nearly perfect circle in New Zealand (via tokyokillsperspective) • 15 April 2014 rudygodinez: Michael St.