MIT-open courses
Course Features Course Description This course surveys questions about human behavior and mental life ranging from how you see to why you fall in love. The great controversies: nature and nurture, free will, consciousness, human differences, self and society.
Brain and Cognitive Sciences | 9.00 Introduction to Psychology, Fall 2004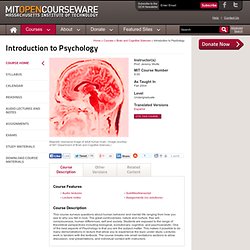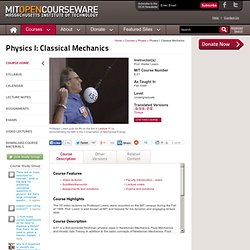 Course Features Course Highlights The 35 video lectures by Professor Lewin, were recorded on the MIT campus during the Fall of 1999. Prof.
Course Features Course Highlights This course features a complete set of video lectures by Professor Eric Lander, Director of the Broad Institute at MIT and a principal leader of the Human Genome Project and Professor Robert A. Weinberg, winner of the 1997 National Medal of Science. Education development efforts for these introductory biology courses are one of many activities conducted by the HHMI Education Group at MIT. This group focuses on curriculum development work for creating teaching tools in undergraduate biology courses.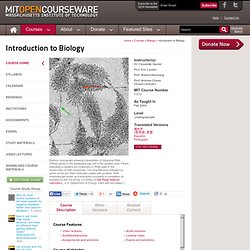 Biology | 7.012 Introduction to Biology, Fall 2004