Business
The 25 most difficult questions. If you are one of those executive types unhappy at your present post and embarking on a New Year's resolution to find a new one, here's a helping hand.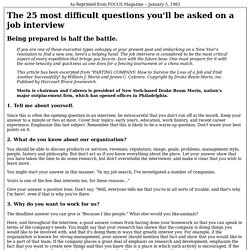 The job interview is considered to be the most critical aspect of every expedition that brings you face-to- face with the future boss. One must prepare for it with the same tenacity and quickness as one does for a fencing tournament or a chess match. This article has been excerpted from "PARTING COMPANY: How to Survive the Loss of a Job and Find Another Successfully" by William J.
Morin and James C. Cabrera. 500 Positive Resume Action Verbs That Get Job Interviews. The Job Tips Newsletter Will Teach You How To Find A Job NOW Discover how your resume can attract more interviewsSupercharge your interview skills to get more job offersDownload the Ultimate Twitter Job Search Guide FREEBest of all - the newsletter is also FREEJoin now!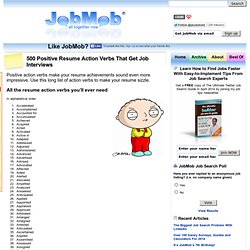 Enter your name & email address, then click this button: How To Share This Article With Your Readers Simply copy and paste the code below into your website (Ctrl+C to copy)It will look like this: 500 Positive Resume Action Verbs That Get Job Interviews <a href=" title="500 Positive Resume Action Verbs That Get Job Interviews">500 Positive Resume Action Verbs That Get Job Interviews</a> HUD Seeker - Government Foreclosures Search.
Tax Resources. LLC vs. S Corp: Which Is Right for Your Startup? Choosing the right business structure can be a daunting task for the small business owner or entrepreneur.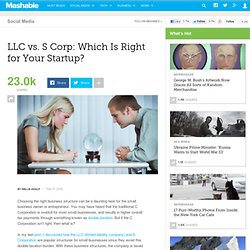 You may have heard that the traditional C Corporation is overkill for most small businesses, and results in higher overall tax payments through something known as double taxation. But if the C Corporation isn't right, then what is? In my last post, I discussed how the LLC (limited liability company) and S Corporation are popular structures for small businesses since they avoid this double taxation burden.
With these business structures, the company is taxed like a sole proprietor or partnership, meaning the company itself doesn't file its own taxes; all company profits are "passed through" and reported on the personal income tax return of the shareholders or, in the case of an LLC, the members. Typography - 20 Free High Quality Script Fonts. Hello all!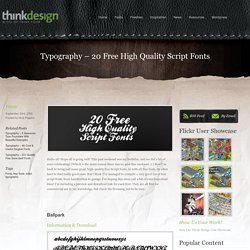 Hope all is going well. This past weekend was my birthday, and we did a bit of over-celebrating! (Which is the main reason there was no post this weekend :) ) Now I'm back to bring yall some great, high-quality free Script fonts. As with all free fonts, its often hard to find really good ones. But I think I've managed to compile a very good list of free script fonts, from handwritten to grunge. Brilliant Business Books - Graphics - Portfolio.com - StumbleUpon. 106 Excuses That Prevent You From Ever Becoming Great. The following is a rare guest post, this time coming from Tommy Walker.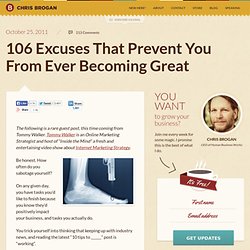 Tommy Walker is an Online Marketing Strategist and host of "Inside the Mind" a fresh and entertaining video show about Internet Marketing Strategy. Be honest. How often do you sabotage yourself? On any given day, you have tasks you'd like to finish because you know they'd positively impact your business, and tasks you actually do. You trick yourself into thinking that keeping up with industry news, and reading the latest "10 tips to ______" post is "working". Basic resumes - Templates - Office.com - StumbleUpon. <div class="cdOLblEmRed cdSearchResultsMargin">Warning: This site requires the use of scripts, which your browser does not currently allow.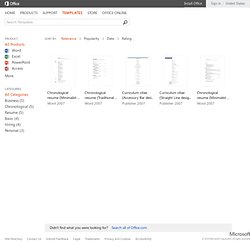 <a href=" how to enable scripts. </a><br/></div> All Products Word. iTools - use the best tools - StumbleUpon. War Room. Live News Streams & Chat » CNBC US Europe & Asia Live. Dangerous Animals on the Loose in Ohio. Fox News Live - Video - Fox News. Video - Breaking News Videos. U.S. lawyer helps save child bride Why are Egypt's sexual crimes unreported?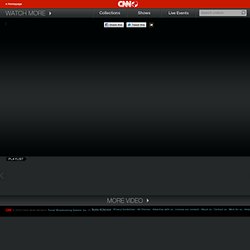 She was married at 6 years old Brutality against bonded labor in India Brawl erupts in Ukrainian parliament Here's what shocked Bourdain in Punjab Pistorius has hostile cross-examination Pistorius: 'She wasn't breathing' Oscar Pistorius in his own words Pistorius case 'fits the profile' Oscar Pistorius: 'I cried over Reeva' Pistorius: The moment everything changed Pistorius reads texts from lover 'I was more into Reeva than she was me' Oscar Pistorius takes the stand Oscar Pistorius trial: Murder or mistake?
Pistorius to Steenkamp's mom: I'm sorry Pistorius testimony key to defense case. Venture Hacks - Good advice for startups. 35 Brilliant Resume Designs at DzineBlog.com - Design Blog &Inspira... - StumbleUpon. Learn how to earn $125 or more per hour as a freelancer - Click Here Looking for hosting?.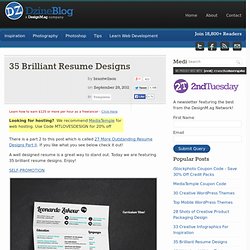 We recommend MediaTemple for web hosting. CrackingCreditCode.jpg from mint.com. 230600071?wc=4&qXFa&cid=sem_edit_SMB&qQZa from informationweek.com. Business intelligence isn't just for the big boys anymore.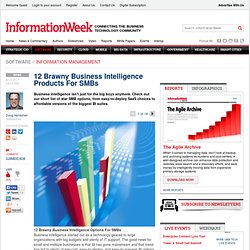 Check out our short list of star SMB options, from easy-to-deploy SaaS choices to affordable versions of the biggest BI suites. 1 of 14 12 Brawny Business Intelligence Options For SMBsBusiness intelligence started out as a technology geared to large organizations with big budgets and plenty of IT support. The good news for small and midsize businesses is that BI has gone mainstream and that trend has led to plenty of low-cost, easy-to-deploy, and easy-to-manage BI options. 21 Chrome Web apps for serious work | Applications.
The Chrome browser is rapidly gaining fans and developers are responding by creating apps that will help keep you productive in Google's browser.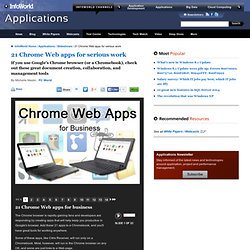 Add these 21 apps to a Chromebook, and you'll have great tools for working anywhere. Some of these apps, like Citrix Receiver, will run only on a Chromebook. Most, however, will run in the Chrome browser on any OS, and some are just links to a Web page. How to Make Wealth. May 2004 (This essay was originally published in Hackers & Painters.) If you wanted to get rich, how would you do it? What They Used To Teach You At Stanford Business School - Market Mo... Chris Wyser-Pratte, who got his MBA from Stanford in 1972 and then spent the next 23 years as an investment banker, sent me the following note last night. I'm reprinting it here with his permission: I learned exactly seven things at Stanford Graduate School of Business getting an MBA degree in 1972.
I always used them and never wavered. They were principles that enabled me to put the cookbook formulas that everyone revered in context and in perspective. Employing America. Cool Jobs: April Fools! Three are real and two are not. Challenge yourself! In honor of April Fool's Day, we've rounded up three jobs you won't believe are actually real, along with two more that are pure fiction. Which is which? Five Common Interview Questions -- and How to Answer Them Effectively -... AdvisorOne.
---