Storytime Resources
Librarian Storytime blogs
unnamed pearl
I am so excited to share this next activity. This has been one of Rosie's all time favorites so far, and it really is sure to delight and WOW any child.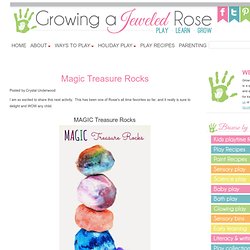 Magic Treasure Rocks
Storytime with Miss Tara and Friends
KinderNature :: A Resource For Childhood Educators brought to you by Story County Conservation
Written By: Patty Zeitlin Copyright: Unknown
Squirming Worms song and lyrics from KIDiddles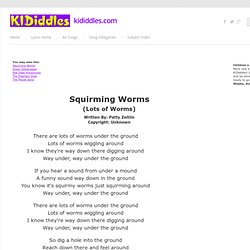 NurseryRhymeBooklet
Mailbox Companion: Clip art for teachers reproducibles, patterns
Jim Trelease's Home Page
Where the Wild Things Are Movie and Book Drawing Wallpapers (All Sizes) « Digital Citizen
This is a far better collection of wallpapers than that on the Where the Wild Things Are movie website because there are: Wallpapers for more monitor sizes, including gigantic wide screen 2560 x 1600 pixels, and other wide screens like 1920 x 1200 pixels and 1440 x 960 pixels. More images from movie scenes, like book illustrations, the video game and fan art.
The Perpetual Preschool
The Activity Idea Place - preschool themes & lesson plans
SurLaLune Storytime: Home
Preschool Activities and Crafts
ACL - Association of Children's Librarians of Northern California - BayNews Storytime Ideas
Children's Songs with free lyrics, downloadable kids' music, kids' songs and printable Song Sheets, from KIDiddles. - songs and lyrics from KIDiddles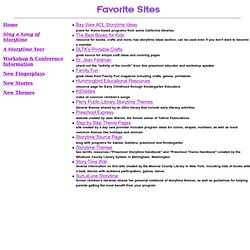 Storytime Year Links
Home Sing a Song of Storytime A Storytime Year Workshop & Conference Information New Fingerplays New Stories
Online Story Time Preschool Activities and Crafts
Crafts: Decorations on HighlightsKids.com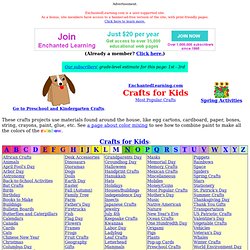 These crafts projects use materials found around the house, like egg cartons, cardboard, paper, boxes, string, crayons, paint, glue, etc. See a page about color mixing to see how to combine paint to make all the colors of the rainbow. Crafts for Kids: Click on any of the crafts to go to the instructions. Have fun!