Gadget News
In this episode, Andy and Sean take a look at the new products recently released by Apple. They start by taking a look at the new improvements packed into the iPhone 4S and showcase some of the features of iOS 5. iPhone 4S As expected, the iPhone 4S includes Apple's own A5 chip which accounts for up to two times faster CPU performance than the previous iPhone. Graphics have also been given a boost with dual-core graphics up to seven times faster than the iPhone 4 .A brand new camera system is arguably the biggest hardware upgrade to the device with a new five lens, 8-megapixel system with 60 per cent more pixels than the previous iPhone.After the antenna issues the iPhone 4 experienced, Apple has included a redesigned wireless system. Notification Center In past versions of iOS notifications would pop up, interrupting whatever you were doing, and wouldn't go away unless you told them to.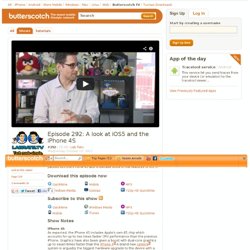 Lab Rats
justamultimediauser's Channel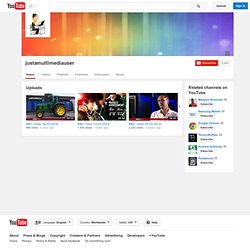 Welcome to YouTube! The location filter shows you popular videos from the selected country or region on lists like Most Viewed and in search results.To change your location filter, please use the links in the footer at the bottom of the page. Click "OK" to accept this setting, or click "Cancel" to set your location filter to "Worldwide".
revision3's Channel
2012 International CES, January 10-13