CSS & HTML
HTML 5 Tutorials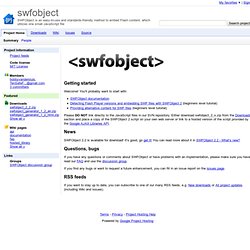 Getting started Welcome! You'll probably want to start with:
Best practices for using Adobe Illustrator with Flash Catalyst CS5.5
Flash Catalyst Tutorial 101 – Creating an interactive video gallery (quickly!) without writing any code | Web Design Dev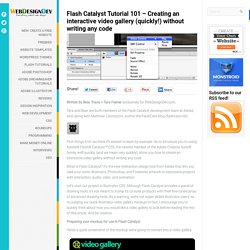 digg
Build a Fluid Website Layout with Flash
Twice a month, we revisit some of our readers' favorite posts from throughout the history of Activetuts+. This tutorial was first published in July, 2009. A fluid web layout uses 100% width (and height) of the browser, floating all the contained elements into certain positions. This is opposed to fix-width layout where contents remain fixed no matter what the browser size is.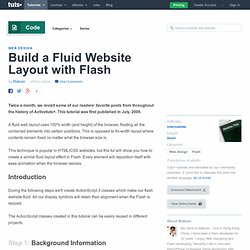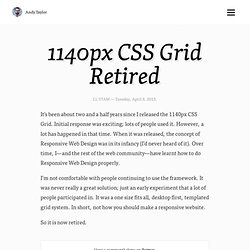 11:57AM — Tuesday, April 9, 2013. It's been about two and a half years since I released the 1140px CSS Grid. Initial response was exciting; lots of people used it. However, a lot has happened in that time. When it was released, the concept of Responsive Web Design was in its infancy (I'd never heard of it). Over time, I—and the rest of the web community—have learnt how to do Responsive Web Design properly.
Did you ever want to resize a video on the fly, scaling it as you would an image?
Creating Intrinsic Ratios for Video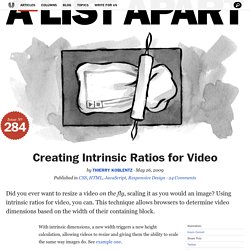 Snowcat ALL FILES Package - Flash Components
X-Treme RSS / XML News Ticker - Flash Components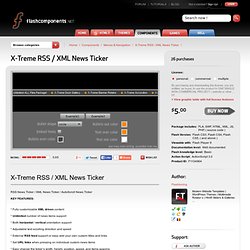 RSS News Ticker / XML News Ticker / AutoScroll News Ticker
X-Treme Banner Rotator XML AS3 - Flash Components
This product is included in ALL FILES PACKAGE: XML Image Banner Rotator / XML Banner Photo Gallery / XML Banner SlideShow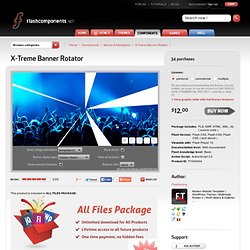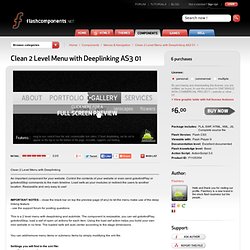 Clean 2 Level Menu with Deeplinking
Clean 2 Level Menu with Deeplinking AS3 01 - Flash Components
FT ALL FILES PACKAGE - Flash Components
Banner Gallery XML - Flash Components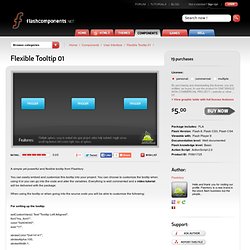 A simple yet powerful and flexible tooltip from Flashtory You can easily embed and customize this tooltip into your project. You can choose to customize the tooltip when using it or you can go into the code and alter the variables.
Flexible Tooltip 01 - Flash Components
Two Levels Menu 04 - XML Driven - Flash Components
Image Before and After FX - Flash Components
Explosion Button - Flash Components
Fireworks Button - Flash Components
Spring Giga Pack - Flash Components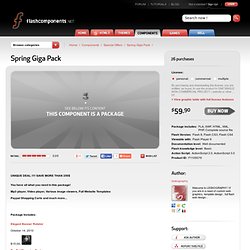 License: Personal License By purchasing and downloading this license, you are entitled, as buyer, to use the product in ONE SINGLE NON-COMMERCIAL PROJECT ( website or other multimedia project not generating income ), your personal work or work for a client. You may not redistribute / resell the functionality provided with the purchased product without the author's and / or FlashComponents.net written permission, but you may modify its content.