WORLDWIDE
Get flash to fully experience Pearltrees
The rapid growth of the Internet has outstripped the pace at which citation standards have been revised to include Internet sources. So, the purpose of this page is to serve as a guideline, if preliminary, to citing genealogically related material found on the Internet. For the most part, the citation examples below are modeled after traditional citation styles. Some Helpful General Guidelines: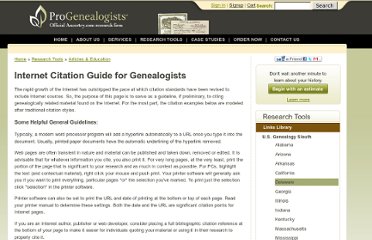 Additional Manuscripts, Catalogue R Contents : Since it opened, East Sussex Record Office has maintained a collection of 'Additional Manuscripts' for accessions which are not assigned, or are not accrued to existing collections which have, a distinctive alphabetic reference based on the collection's title.
LMS subjects and communities are provided with a basic default template which is fully customisable. As subject coordinator, you can customise the subject by adding or removing items from the subject menu, adding and removing items from content pages, changing the default entry point, changing the colour scheme and/or adding a subject banner . Many subjects are taught from year to year so you may be starting with a copy of the previously taught materials inside your subject. It is important to check all material for compliance with the University's copyright obligations , as well as reviewing the relevance, availability and currency of the material.