Internet Privacy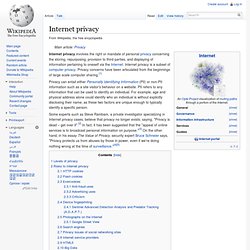 Internet privacy involves the right or mandate of personal privacy concerning the storing, repurposing, provision to third-parties, and displaying of information pertaining to oneself via the Internet.
Internet privacy
isafety « Moving at the Speed of Creativity
Disclaimer: EPIC does not lobby for, consult, or advise companies, nor do we endorse specific products or services. This list merely serves as a sampling of available privacy-enhancing tools.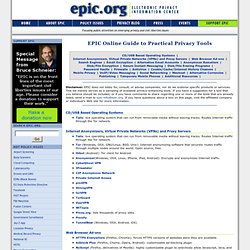 A Pocket Guide to Social Media and Kids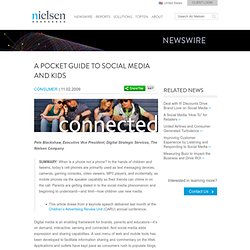 Pete Blackshaw, Executive Vice President, Digital Strategic Services, The Nielsen Company SUMMARY: When is a phone not a phone? In the hands of children and tweens, today's cell phones are primarily used as text messaging devices, cameras, gaming consoles, video viewers, MP3 players, and incidentally, as mobile phones via the speaker capability so their friends can chime in on the call. Parents are getting dialed in to the social media phenomenon and beginning to understand—and limit—how children use new media.This article draws from a keynote speech delivered last month at the Children's Advertising Review Unit (CARU) annual conference.
Social networking sites, chat rooms, virtual worlds, and blogs are how teens and tweens socialize online; it's important to help your child learn how to navigate these spaces safely.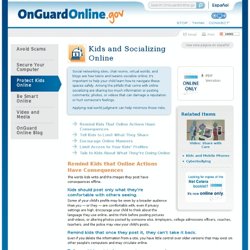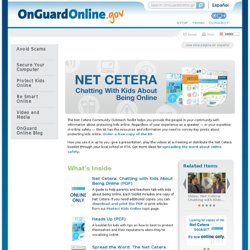 Chat with Kids
The Net Cetera Community Outreach Toolkit helps you provide the people in your community with information about protecting kids online.
Online Privacy: Using the Internet Safely | Privacy Rights Clear
Copyright © 1995 - 2014Privacy Rights Clearinghouse Introduction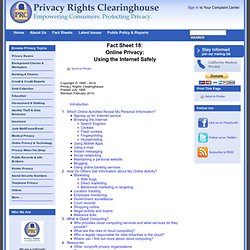 Broadband - OnGuard Online
You can get high-speed internet access through a variety of services, including: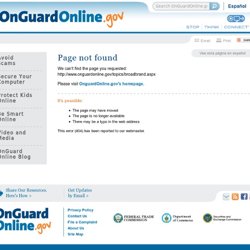 Identity Theft - OnGuard Online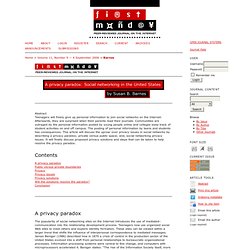 Privacy Paradox
Teenagers will freely give up personal information to join social networks on the Internet. Afterwards, they are surprised when their parents read their journals. Communities are outraged by the personal information posted by young people online and colleges keep track of student activities on and off campus.
Privacy and Social Networks
Google Opt Out Feature Lets Users Protect Privacy By Moving To R
Help Center