CheckLater
Headphones on. Eyes closed. Music: take me away.
I'm in the mood to drunkenly dance to very loud music that I can sing to. Requested by Ellie · Compiled by Ilana 01. The Kingsmen - "Louie Louie" (Very Best: Kingsmen) 02. The Aquabats - "Pizza Day" (Don't Be Scared) 03. The Blood Arm - "Suspicious Character" (Suspicious Character) 04.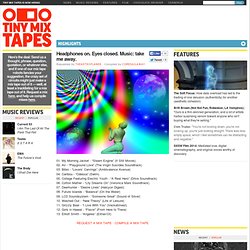 Caution: Her clothes WILL fall off | jess6672 | 8,000+ likes | 47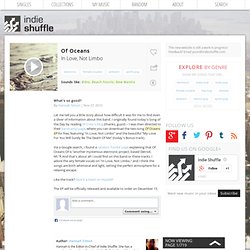 Of Oceans - In Love, Not Limbo
Let me tell you a little story about how difficult it was for me to find even a sliver of information about this band. I originally found today's Song of the Day by reading SF Critic's blog (thanks, guys!) -- I was then directed to their bandcamp page, where you can download the two-song Of Oceans EP for free, featuring "In Love, Not Limbo" and the beautiful "My Love For You Will Surely Be The Death Of Me" (today's Bonus track). Via a Google search, I found a random Tumblr page explaining that Of Oceans Of is "another mysterious electronic project, based Detroit, MI."Â And that's about all I could find on this band or these tracks.
Faye: "Water Against the Rocks" | Tracks | Pitchfork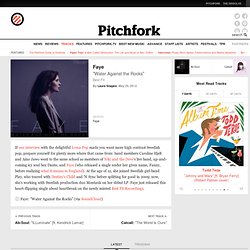 If our interview with the delightful Icona Pop made you want more high contrast Swedish pop, prepare yourself for plenty more where that came from: band members Caroline Hjelt and Aino Jawo went to the same school as members of Niki and the Dove's live band, up-and-coming icy soul boy Dante, and Faye (who released a single under her given name, Fanny, before realizing what it means in England). At the age of 12, she joined Swedish girl-band Play, who toured with Destiny's Child and 'N Sync before splitting for good in 2009; now, she's working with Swedish production duo Montauk on her debut LP. Faye just released this heart-flipping single about heartbreak on the newly minted Best Fit Recordings. Faye: "Water Against the Rocks" (via SoundCloud)
Keston Cobblers Club December 4th, 2013 by Julija english folk // pop
Aurgasm | music you've never heard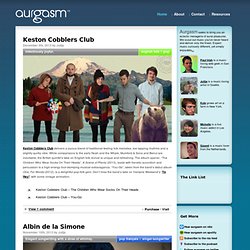 We're flying a lucky someone to CounterPoint Music Festival in Georgia this coming April 25-27 to see STS9 alongside Outkast, Foster the People, Pretty Lights and more in VIP style! The contest winner will receive round trip airfare, a 3 night stay in a local hotel, roundtrip transport to and from the hotel to the festival each day, and a VIP ticket that includes: VIP entrance, VIP viewing, access to the VIP lounge with daily FREE happy hour, and more! For the details [...]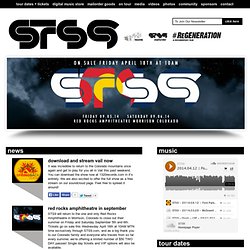 STS9
Two Door Cinema Club - What You Know