Writing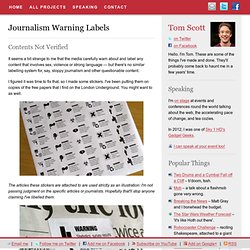 Contents Not Verified It seems a bit strange to me that the media carefully warn about and label any content that involves sex, violence or strong language — but there's no similar labelling system for, say, sloppy journalism and other questionable content. I figured it was time to fix that, so I made some stickers. I've been putting them on copies of the free papers that I find on the London Underground. You might want to as well.
Writers, Writing, Poetry, Creative Writing, Fiction Writing, Poetry Contests, Writing Contests
Writing.Com, the premier online community for writers of all interests and skill levels, has been going strong since 2000. We provide an extremely creative environment for authors, offering hundreds of unique writing tools and opportunities for creation and inspiration. Whether you are a writer looking for the perfect place to store and display your masterpieces or a reader willing to offer feedback for our writers and their work, this is the website for you. No other website services the writing world better than we do!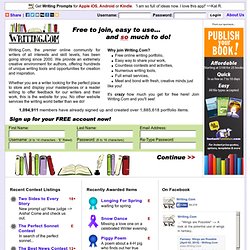 Common Ties
ShotgunMuse is a forum site for amateur writers to workshop their writing and respond to pieces by other members. The idea behind our site is that a writer must be writing regularly to improve ...even if the writing isn't always great. This site attempts to be a tool for those writers who need a reason to write regularly.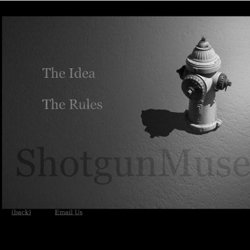 About ShotgunMuse...
I wrote a series of posts on late 18th-century American ephemera– pamphlets, broadsides, and newspapers of the American Revolution– for the new Bauman Rare Books blog. My first post, American Ephemera: History as it Happened, is now up. Here's a preview: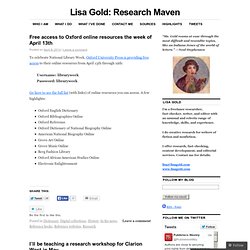 Lisa Gold: Research Maven
Viable Paradise : The Fantasy and Science Fiction Writers' Workshop
Great Writing - Home - Great Writing Creative Writing Community
H. P. Lovecraft
Update Information 2006: In 2006 the Internet Medieval Sourcebooks and associated sourcebooks are undergoing a major overhaul to remove bad links and add more documents. 2. This project is both very large and fairly old in Internet terms.