Rural-Urban & Cities
Get flash to fully experience Pearltrees
Finishing my dissertation this year has forced me to come out of my troll-cave and interact a lot more with my econ department.
By Charles B.
To make the car of the future, we need to make the city of the future, says MIT designer Ryan Chin. How can you design a city by designing a car?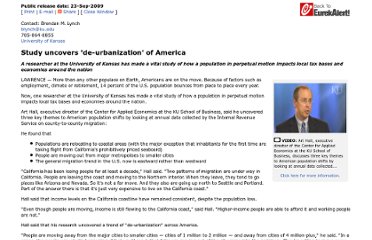 Public release date: 23-Sep-2009 [ Print | E-mail | Share ] [ Close Window ] Contact: Brendan M.