Sources
Pose-b.com - Webzine sur la photographie » Photojournalisme onli
日本もカジノを作ろうという声が多くなってきてるよねヽ(´ー`)ノ でも、その話題が出る度に何処かに消えて、 忘れたころにまた話題に上がるって程度。 そんな日本でカジノを楽しむとなると、 実物はいつになるかなんて全然想像もつかないよ~(p_-) だけど、インターネットを使えばすぐにカジノの気分が味わえてしまうのが今の時代。 ネットギャンブルと言ってオンラインカジノで実際にお金を賭けてゲームが楽しめてしまったりするヽ(´ー`)ノ でも日本だと賭博は違法だから、本当はこれ日本じゃ遊んじゃ不味いんじゃないの?
First Photojournalism Links Features and Essays post for 2013. The previous post was made late November last year, so lots to share. I've divided the links in rough geographic sections, apart from the first one.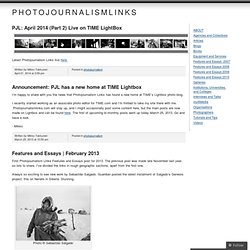 Randy Olson "One Little Hammer" April 3, 2014 Posted by Geoffrey Hiller in Multimedia. Tags: Multimedia Randy Olson (b.1957, USA) worked as a newspaper photographer at The Pittsburgh Press and received an Alicia Patterson Foundation Fellowship in 1995 to support a seven-year project documenting a family with AIDS, and a first place Robert F. Kennedy Award for his story on problems with Section 8 housing in 1991.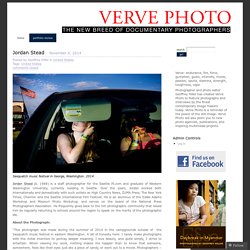 2014 Greetings and News For those of you that are still stopping by eyecurious, you will have noticed that there hasn't been any activity on the blog since early 2013. I haven't offered much explanation for this so far (after all isn't this the inevitable destiny for a blog, slipping gradually into an social-network-induced coma?), so now that a new year is upon is, this seems like a good time to clear the air. The big news is that I have just launched a new webzine called Papercuts with Dan Abbe of Street Level Japan fame.
eyecurious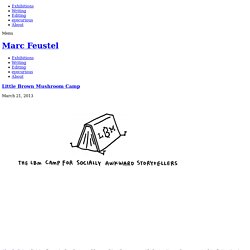 Visura Magazine, Issue 8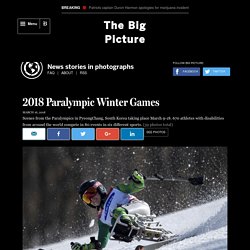 The 2014 National Geographic Traveler Photo Contest has begun. Photographers from around the world can submit their photos in the four categories: Travel Portraits, Outdoor Scenes, Sense of Place and Spontaneous Moments. The grand prize winner will receive a National Geographic Expedition to Alaska. The deadline is Monday, June 30, at 12 p.m. EDT.
Click here for the current issue's full table of contents. Media & The Arts Red, Black, and Green By Ross Gay Taking the stage to build a more diverse environmental movement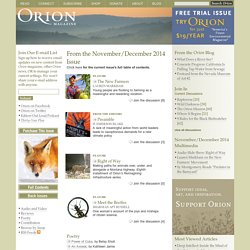 Documentary photography digital magazine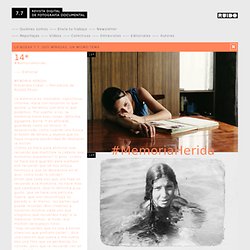 Alejandra Cukar — Periodista de RUIDO Photo La memoria es inestable, caprichosa, informe. Hace con nosotros lo que quiere, y hacemos con ella lo que podemos. Por suerte, o no, la memoria tiene esas cosas: deforma, agiganta, borra. Y es añorada, guardada como un tesoro. O despreciada: como cuando uno busca el botón de delete y espera que no haya ninguna posibilidad de deshacer la acción.
noorimages.com
Consequences by NOOR.
Fujifilm Distinctions Awards 2009 Film is the creative choice. Congratulations to Ikuru Kuwajima, a photojournalist based in Ukraine who has been named the winner of the Fujifilm Distinctions Awards 2009.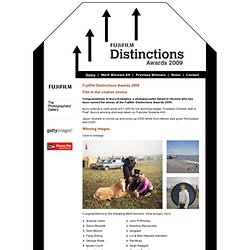 Fujifilm Distinctions Awards 2009