I can wait a little
Vandal Urban Gnome from Vitamin | Made By Vitamin | £49.50
21 Septembre 2010 Après Astérix, Mickey et tout récemment Harry Potter, c'est désormais au tour d'Hello Kitty, la figurine créée par la compagnie japonaise Sanrio et dessinée par Yuko Shimizu de se doter de son parc d'attractions.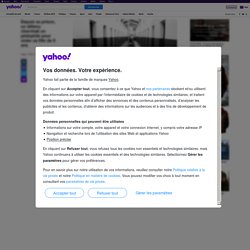 Hello Kitty a son parc d'attractions
Will these lenses fit on my phone? Yesiree! Our lenses are compatible with all iPhones, iPods, iPads, Androids ... basically any device that has a lens on it.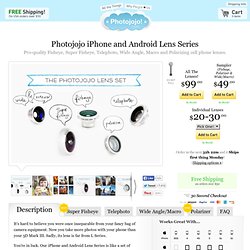 Canon 7D vs. Barbie Video Girl on Vimeo
March 3rd, 2010
Sketch-a-Move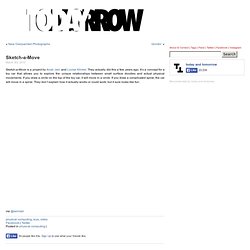 Pierre Bergé & associés
Les 12 et 13 juin prochains, Pierre Bergé & associés auront l'honneur de disperser les collections d'Anne et Jacques Kerchache à Drouot Montaigne. Elles seront représentées en majorité par les Arts Premiers, mais aussi par l'Extrême-Orient, l'Art Contemporain avec des oeuvres de Paul Rebeyrolle, Sam Szafran, par le Surréalisme (Max Ernst), par du mobilier de Designers (Ado Chale, Hervé Van Der Straeten), par une collection d'insectes, de minéraux … Cet ensemble est avant tout le reflet d'une vie consacrée à la passion des Arts Premiers, mais elle est aussi la manifestation de l'influence des surréalistes dans le choix des objets.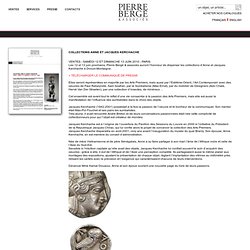 First Class, Economy and Business Travel Classes - Cathay Pacifi
Q Speakers - all-in-one audio systems, hand-crafted in New Zeala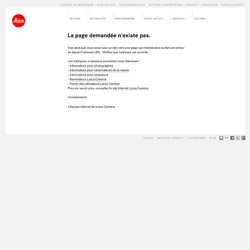 Il se peut que vous ayez suivi un lien vers une page qui n'existe plus ou fait une erreur en tapant l'adresse URL. Vérifiez que l'adresse est correcte. Les rubriques ci-dessous pourraient vous intéresser : - Informations pour photographes - Informations pour observateurs de la nature - Informations pour chasseurs - Revendeurs Leica Camera - Forum des utilisateurs Leica Camera Pour en savoir plus, consultez le site Internet Leica Camera .
Photographie - x1
Master Technika
Linhof Master Technika – Special Edition "120 Years Linhof"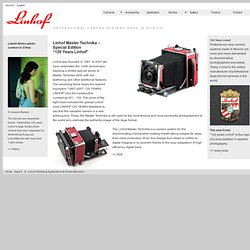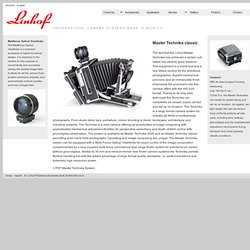 Master Technika classic
Master Technika classic