Image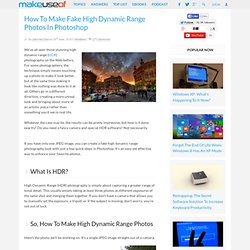 How To Make Fake High Dynamic Range Photos In Photoshop
Whatever the case may be, the results can be pretty impressive, but how is it done exactly? Do you need a fancy camera and special HDR software? Not necessarily. If you have only one JPEG image, you can create a fake high dynamic range photography look with just a few quick steps in Photoshop. It's an easy yet effective way to enhance your favorite photos. What Is HDR?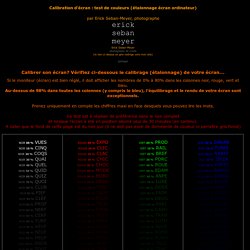 Testez votre moniteur (calibration de votre ecran)
Prenez uniquement en compte les chiffres maxi en face desquels vous pouvez lire les mots. Ce test est à réaliser de préférence dans le noir complet et lorsque l'écran a été en position allumé plus de 30 minutes (en continu). A noter que le fond de cette page est du noir pur (il ne doit pas avoir de dominante de couleur ni parraître gris foncé) Si dans les 5 carrés ci-dessus vous voyez des auréoles multicolores ou bien quelconque séparation intervenant dans le dégradé de couleurs, c'est que votre écran ne peut être calibré (écran moyen de gamme ou carte graphique aux ressources insuffisantes). Les dégradés dans le noir et le blanc doivent apparaître parfaitement GRIS et sans aucune dominante de couleur. test complémentaire : utile uniquement pour l'impression et non l'affichage web Le moniteur doit afficher les nombres de 100% à 10% dans les colonnes cyan, magenta et jaune.
40 Amazing Before and After Photo Retouching Photos
jjaaba: Vectoring tutorial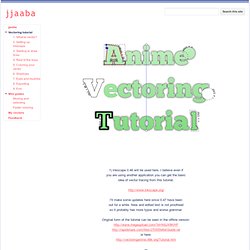 1) Inkscape 0.46 will be used here. I believe even if you are using another application you can get the basic idea of vector tracing from this tutorial. http://www.inkscape.org/
Professional Photo Retouching Bikini Model