Art
Pose and Ewok x Ironlak x SuperVision.
Defeating a sliding chain lock using a rubber band. [VIDEO]
speed painting - in un istante solo
Time Lapse Surreal Painting The Forest by Tim Gagnon http://www.timgagnonstudio.com
- StumbleUpon
Along with some magnificent dreams, Jacek Yerka finds inspiration for his masterful paintings from his childhood memories: the places, remembered feelings and smells of 1950′s Poland. He studied fine art and graphic design before becoming a full time artist in 1980… and we're glad he did. His paintings will take you through incredible worlds of imagination, bending reality in captivating and clever ways fit to inspire a novel or film. See many more examples of his find paintings at yerkaland.com. See Also ENDEARING MONSTER DRAWINGS POP FROM THE SCREEN Via: hypeness.com.br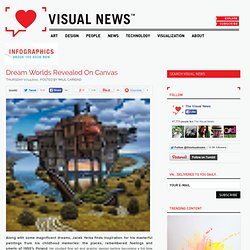 20 Amazing Watercolor Masterpieces
Artist Silvia Pelissero - watercolor paintings
MAKE | Making Furniture with Magnetism
baby men brain trippy - Wallpaper (#1470602
瀧齟鞳迯鉐鱶 銜 Alex Grey (50 ?鴈 - 3.71Mb) & 夥鴈, 韆體迥
- StumbleUpon
- StumbleUpon
- StumbleUpon
- StumbleUpon
- StumbleUpon
- StumbleUpon
- StumbleUpon
Telegrafix Takes Another Take on Popular Characters & Randommization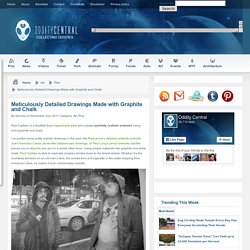 Paul Cadden is a Scottish-born hyperrealist artist who creates painfully realistic artworks using only graphite and chalk. I've posted some pretty realistic drawings in the past, like Rajacenna's detailed celebrity portraits, Juan Francisco Casas' photo-like ballpoint pen drawings, or Paul Lung's pencil artworks, but the pieces you're about to see are on a whole other level. Using simple materials like graphite and white chalk, Paul Cadden is able to replicate complex photos down to the tiniest details. Whether it's the countless wrinkles on an old man's face, the smoke from a lit cigarette or the water dripping from someone's face, he makes it look unbelievably realistic.
Illustration by Iain Macarthur | 123 Inspiration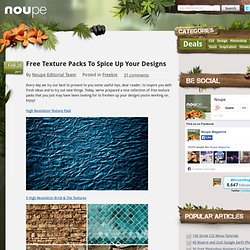 Feb 25 2011 Every day we try our best to present to you some useful tips, dear reader, to inspire you with fresh ideas and to try out new things. Today, we've prepared a nice collection of free texture packs that you just may have been looking for to freshen up your designs you're working on.
Here I have compiled a collection of 20 or so great examples of creative photography for your viewing pleasure. I've tried to avoid, as best I can, photographs where the creative element has been put together in Photoshop and instead I've tried to choose shots where the inovation came from the set-up. That being said I'm under no illusion that these photographs will have gone through some degree of post-processing in some kind of digital darkroom software. Enjoy.
Creative Photography - Design.inc Blog