Projects
uiproductions
dhtmlxGantt Allows You To Create Dynamic Gantt Chart
dhtmlxGantt is a JavaScript component that allows you to create dynamic Gantt chart and visualize a project schedule in a convenient graphical way.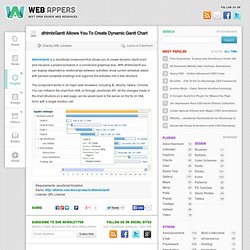 Collaborative Project Management Software | Planzone
Products Overview | Serena Open Source and Hosted Project Management Software
Collabtive – A Free Open Source Project Management Software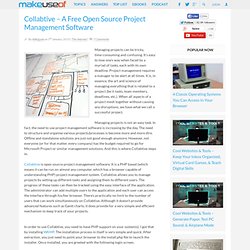 Managing projects can be tricky, time-consuming and confusing.
SExpand
The Big Picture Provides Intuitive Project Management - Project Management - Lifehacker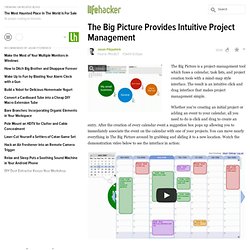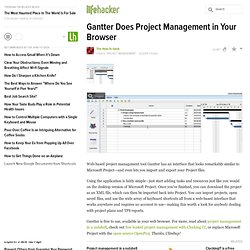 Nice. I use MS Project a *lot* and this seems to have a lot of the basics.
Gantter Does Project Management in Your Browser - Project
Use Taskbarn to Track and Manage Projects Online - Collaboration Tools
SExpand Taskbarn is a web-based project collaboration tool with a focus on ease of use, transparency, and feed-friendly updates.