Projects
uiproductions
dhtmlxGantt Allows You To Create Dynamic Gantt Chart
dhtmlxGantt is a JavaScript component that allows you to create dynamic Gantt chart and visualize a project schedule in a convenient graphical way.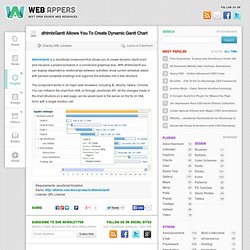 Collaborative Project Management Software | Planzone
Products Overview | Serena Open Source and Hosted Project Management Software
Collabtive – A Free Open Source Project Management Software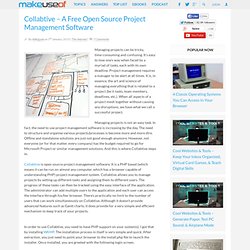 Managing projects can be tricky, time-consuming and confusing.
The Big Picture is a project-management tool which fuses a calendar, task lists, and project creation tools with a mind-map style interface.
The Big Picture Provides Intuitive Project Management - Project Management - Lifehacker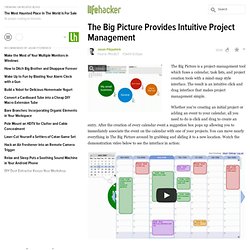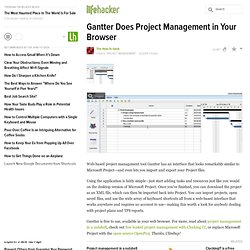 Web-based project management tool Gantter has an interface that looks remarkably similar to Microsoft Project—and even lets you import and export your Project files. Using the application is fairly simple—just start adding tasks and resources just like you would on the desktop version of Microsoft Project.
Gantter Does Project Management in Your Browser - Project
Use Taskbarn to Track and Manage Projects Online - Collaboration Tools
Taskbarn is a web-based project collaboration tool with a focus on ease of use, transparency, and feed-friendly updates. Taskbarn covers the basics of project management , including assigning due dates to tasks and marking parties responsible for completing them.