Playlists
Des playlists sélectionnées par des artistes ou des sites spécialisés. Feb 19
Alors bon, je sais, il existe de nombreux sites de musique en ligne. Ce à quoi je vous répondrais : "oui" ! Mais pourquoi toujours faire dans le classique ? Pourquoi ne pas tester quelque chose de différent ?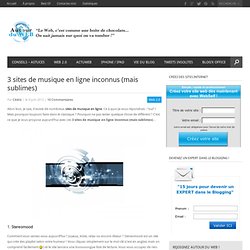 3 sites de musique en ligne inconnus (mais sublimes)
HOME SWEET DJ: HOME
ten songs that saved your life
Dazed and Confused Playlists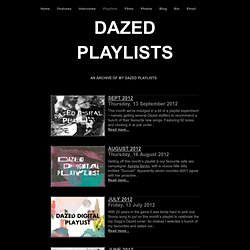 Thursday, 13 September 2012 This month we've indulged in a bit of a playlist experiment – namely getting several Dazed staffers to recommend a bunch of their favourite new songs. Featuring 50 tunes and clocking in at just under... Read more... Thursday, 16 August 2012
10er10 – Un clone libre de Deezer ( korben.info ) - via 1001portails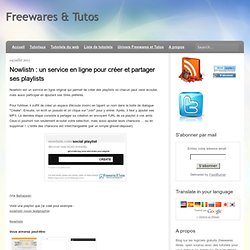 Nowlistn est un service en ligne original qui permet de créer des playlists où chacun peut venir écouter, mais aussi participer en ajoutant ses titres préférés. Pour l'utiliser, il suffit de créer un espace d'écoute (room) en tapant un nom dans la boite de dialogue "Create". Ensuite, on écrit un pseudo et on clique sur "Join" pour y entrer. Après, il faut y ajouter ses MP3.
un service en ligne pour créer et partager ses playlists