Jeux
Blindtest : testez vos connaissances grâce à un quizz musical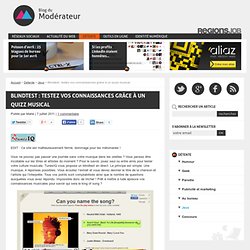 EDIT : Ce site est malheureusement fermé, dommage pour les mélomanes ! Vous ne pouvez pas passer une journée sans votre musique dans les oreilles ? Vous pensez être incollable sur les titres et artistes du moment ? Pour le savoir, jouez seul ou entre amis pour tester votre culture musicale. TunesIQ vous propose un blindtest en direct. Le principe est simple.
get that damn song out of your head Now playing: Things are all on Reddit New song Wait... what?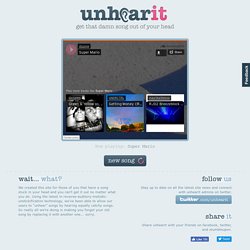 la boite à meu - meuh !