Daily News for Nerds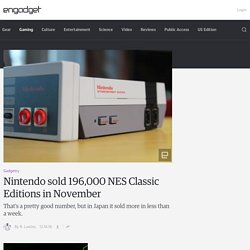 It's not uncommon for a developer to cancel a crowdfunding drive, but it's not often you see a project go dark after exceeding its funding goal - yet that's exactly what TinyBuild Games has done. Though JetGetters, an action game centering on the thrills of hijacking aircraft in flight, pulled in nearly $2,000 more than its initial $50,000 funding goal, TinyBuild has canceled the fundraiser. If you backed the game, don't worry, TinyBuild is not going to walk away with your cash. Instead, everyone who backed the game will keep their money and receive the tinyBundle, a compilation including all seven of the developer's games.
The 1 percent have long had smartphones from Porsche and Vertu to quench their high-end thirst, but when it comes to dual-SIM handsets, the elite have had to settle for something a little more ordinary. For those in need, Gresso created Azimuth, the first dual-SIM luxury handset. Starting at $2,000, the phone is made of titanium, with both the keys and logo crafted out of 18K or white gold.