VirtualHost
Whonix / Documentation / Home
Roadbooks motos : créez et téléchargez vos roadbooks
benjaminoakes/maid
Usability in Free Software, a guide by Jan-Christoph Borchardt
Freedom 4: The freedom to use the program effectively, efficiently and satisfactorily. A guide by Jan-Christoph Borchardt. Abstract For a software to truly be free, people need to be able to easily use it without help. This is a quick start to usability testing in a distributed and independent development environment: A collection of usability methods applicable especially in free & open source software projects. No matter if you are a developer, usability person or just enthusiastic about making software easier to use, this document should help you get going.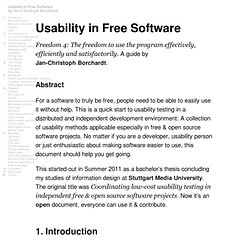 Freedom from web 2.0's monopoly platforms
NASBerry Pi | Free software downloads at SourceForge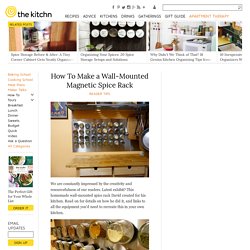 We are constantly impressed by the creativity and resourcefulness of our readers. Latest exhibit? This homemade wall-mounted spice rack David created for his kitchen. Read on for details on how he did it, and links to all the equipment you'd need to recreate this in your own kitchen. Here's how David and his girlfriend built this spice rack.
Welcome! | Vimention
smarchive - Cut back on paperwork!
Critizr : faîtes entendre votre voix !
We believe freedom to be an essential condition of human flourishing and technological progress. We see the Internet (and digital services in general) as the vehicle for the greatest expansion of freedom in human history to date. Yet we recognize that the "Internet" of tomorrow may look nothing like the Internet of today. No one can plan the Internet's evolution.
We believe freedom to be an essential condition of...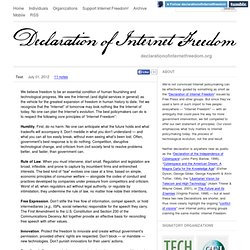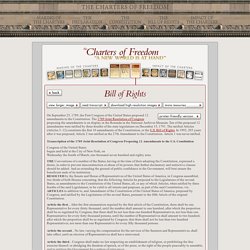 The Bill of Rights: A Transcription The Preamble to The Bill of Rights Congress of the United States begun and held at the City of New-York, on Wednesday the fourth of March, one thousand seven hundred and eighty nine.
http://2067.hypermoi.net