Sproutcore
Connections to the Sproutcore javascript library Apr 26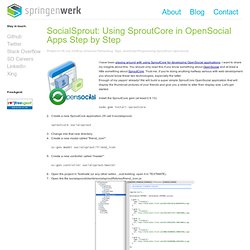 I have been playing around with using SproutCore for developing OpenSocial applications. I want to share my insights about this.
SocialSprout: Using SproutCore in OpenSocial Apps Step by Step
SproutCore « Frozen Canuck
You can find all my posts about the SproutCore Framework below.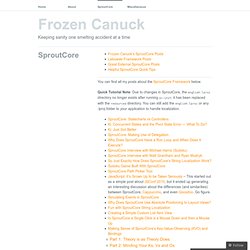 Sproutcore | ggml/>
Recently I felt the need to share more of my "private projects", so that someone else passing by can read about them and maybe find them interesting.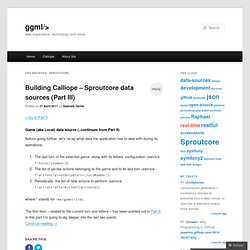 SproutCore
sproutcore/sproutcore
SproutCore Guides
unicolet.org