Sproutcore
Connections to the Sproutcore javascript library Apr 26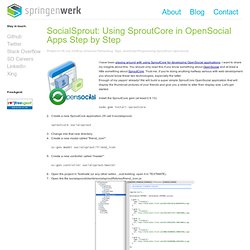 I have been playing around with using SproutCore for developing OpenSocial applications. I want to share my insights about this. You should only read this if you know something about OpenSocial and at least a little something about SproutCore. Trust me, if you're doing anything halfway serious with web development you should know these two technologies, especially the latter. Enough of my yappin' already! We will build a super simple SproutCore OpenSocial application that will display the thumbnail pictures of your friends and give you a slider to alter their display size.
SocialSprout: Using SproutCore in OpenSocial Apps Step by Step
SproutCore « Frozen Canuck
You can find all my posts about the SproutCore Framework below. Quick Tutorial Note: Due to changes in SproutCore, the english.lproj directory no longer exists after running sc-init; it has been replaced with the resources directory. You can still add the english.lproj or any .lproj folder to your application to handle localization. Posts related to the Lebowski framework: Here are some other great external posts about SproutCore that are definitely worth checking out: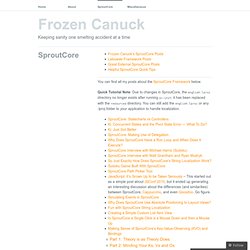 Sproutcore | ggml/>
Recently I felt the need to share more of my "private projects", so that someone else passing by can read about them and maybe find them interesting. My hope is that by making more things public I can get more motivated to continue on and not let those projects die. For those reasons, I'm introducing to you my latest project: Calliope. In the same period I "invented" Calliope by merging Scrabble and Macchiavelli I was discovering the existence of new web frameworks and technologies that I would have liked to experiment with.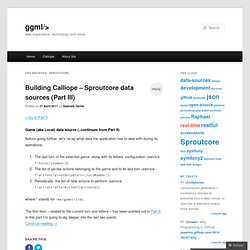 SproutCore
README.md SproutCore: For Native-Caliber Web Apps SproutCore is a JS-MVC framework for building blazing-fast, native-caliber web applications. SproutCore's full-stack approach to single-page application development gives you the tools you need to build rich, powerful applications... which happen to run in the browser.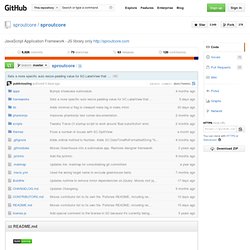 sproutcore/sproutcore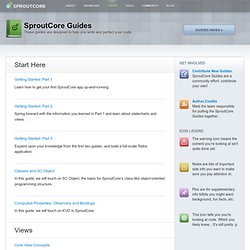 Get Involved Contribute New Guides SproutCore Guides are a community effort; contribute your own! Author Credits Meet the team responsible for putting the SproutCore Guides together. Icon Legend The warning icon means the content you're looking at isn't quite done yet. Notes are bits of important side info you want to make sure you pay attention to.
SproutCore Guides
unicolet.org
Disclaimer: Packt kindly sent me a free copy for review.TL;DR: Rating 4/5. Recommended for beginners and intermediate. The book itself is short, but packed with information. A fast reader with some experience with OpenNMS should be able to finish it in 4 to 6 hours.