Inside the Classroom (Student and Teacher Use)
Motile Media - Self Publish iPad Children's Book App
The Wordle of this list! (Click image to enlarge) One of the most popular posts on Edudemic in 2010 was The 35 Best Web 2.0 Classroom Tools Chosen By You and I felt it might be time for an update to that list for 2011.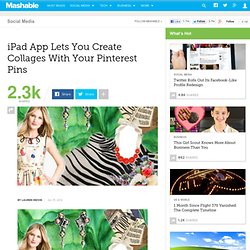 Want to get more creative with Pinterest? Now you can, thanks to Bazaart. The startup has released a free iPad application that lets you collage your pins, as well as those of other users on the network. It's easy to find, add, resize, rotate and otherwise assemble your collage. You can also add borders to images or select "crop" to remove white space. The app isn't perfect: If you have a board with more than 25 pins, you won't be able to load them all.
iPad App Lets You Create Collages With Your Pinterest Pins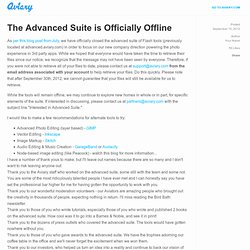 As per this blog post from July, we have officially closed the advanced suite of Flash tools (previously located at advanced.aviary.com) in order to focus on our new company direction powering the photo experience in 3rd party apps. While we hoped that everyone would have taken the time to retrieve their files since our notice, we recognize that the message may not have been seen by everyone. Therefore, if you were not able to retrieve all of your files to date, please contact us at support@aviary.com from the email address associated with your account to help retrieve your files. Do this quickly. Please note that after September 30th, 2012, we cannot guarantee that your files will still be available for us to retrieve.
Spellathon is coming! Coming soon! UK school children can compete to spell as many words correctly as they can. They can take part in Spellathon in the classroom and at home to improve their spelling and raise money for Mencap, the UK's leading charity for people with a learning disability. Schools can get 25% of what their students raise and there is a £10,000 cash prize to be won.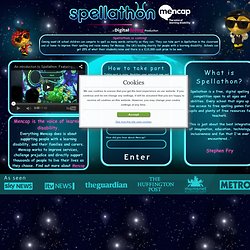 Mencap Spellathon