WebMarketing
Competitive Research. Welcome to the last session of SES NY.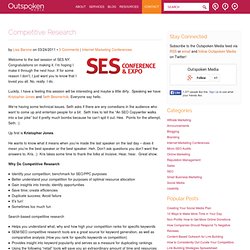 Congratulations on making it. I'm hoping I make it through the next hour. If for some reason I don't, I just want you to know that I loved you all. Home | Quantcast. Converseon | The leading full service social media consultancy. Redefining Viral Marketing. InShare2 In September 2008 at Web 2.0 Expo in New York, I shared something that many, to this day, believe to the contrary, "There is no such thing as viral marketing."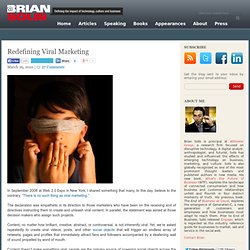 The declaration was empathetic in its direction to those marketers who have been on the receiving end of directives instructing them to create and unleash viral content. In parallel, the statement was aimed at those decision makers who assign such projects. Content, no matter how brilliant, creative, abstract, or controversial, is not inherently viral.
Yet, we're asked repeatedly to create viral videos, posts, and other social objects that will trigger an endless array of retweets, pages and profiles that immediately attract fans and followers accompanied by a deafening wall of sound propelled by word of mouth. Internet Marketing Tools for SEO and Social Media | Raven. Heardable online reputation management and social media monitoring - hsn.com. Compete | Compete. SEO Platform for the Enterprise - Conductor. Nielsen BuzzMetrics.
---