Géopolitique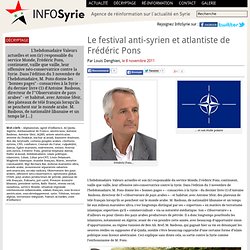 Le festival anti-syrien et atlantiste de Frédéric Pons
Frédéric Pons...
Center for Governance and Geopolitical studies
Geopolitics
C I E G - I C G S
Geopium, Geography and Opium, Geopolitics of Drugs - Géographie et opium, géopolitique des drogues - Pierre-Arnaud Chouvy
ExploringGeopolitics - Offering valuable academic insights into key geopolitical questions
"A©tu bien pris tes comprimés"? - Blog LeMonde.fr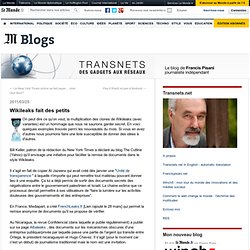 On peut dire ce qu'on veut, la multiplication des clones de Wikileaks (avec variantes) est un hommage que nous ne saurions garder secret.
Wikileaks fait des petits - Transnets - Blog LeMonde.fr
You may not be able to visit this page because of: an out-of-date bookmark/favourite a search engine that has an out-of-date listing for this site a mistyped address you have no access to this page The requested resource was not found.
Festival de géopolitique et de géoéconomie : programme