Photography
Richard Avedon: Darkness and Light (1/9)
Review based on a production Panasonic Lumix DMC-GF1 with firmware v0.1 When Panasonic showed us the first Micro Four Thirds camera, the DMC-G1, our first question was 'why does it look like an SLR?'. We'd been hoping for a much more compact body, something that more effectively straddled the line between the convenience of a compact and the quality and versatility of a digital SLR. Well, a couple of months ago we were ushered into a private meeting with Panasonic to see the GF1, Panasonic's answer to all those critics who failed to see the point of Micro Four Thirds if it was simply going to ape conventional SLR styling. And, once we'd been fully briefed on just how secret this all was (totally moot, as it transpires, since pictures of the GF1 were leaked and published extensively a couple of weeks later), we got our hands on what Panasonic hopes will be the camera to convince those put off by the limitations of the Olympus E-P1.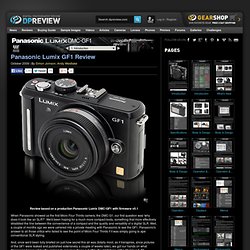 Panasonic Lumix GF1 Review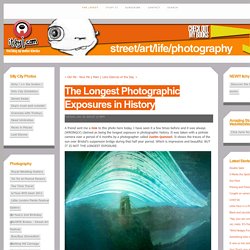 The tremendous popularity of this article with more than half a million (!) clicks in one month inspired me to contact the artist Michael Wesely himself. I felt there were questions by readers which I couldn't answer correctly without talking to Michael.
Photographs :: Ruth Orkin Photo Archive
Ruth Orkin Photo Archive Photographs Photograph Galleries: Celebrities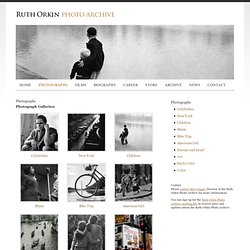 Associated Press photographer Anja Niedringhaus was killed today, shot to death by an Afghan policeman while covering the upcoming national election. She covered conflicts from Bosnia to Afghanistan for more than 20 years, earning a Pulitzer Prize in 2005, as part of a team of AP photographers covering the Iraq War. Last November I was very happy to be able to feature her amazing work in a photo essay titled "Afghanistan: Seen Through the Lens of Anja Niedringhaus." What I wrote then remains true: Documenting a decades-long story like the Afghanistan War is a challenge for any photojournalist, from simple logistical issues, to serious safety concerns, to the difficulty of keeping the narrative fresh and compelling. Niedringhaus did a remarkable job, telling people's stories with a strong, consistent voice, an amazing eye for light and composition, and a level of compassion that clearly shows through her images.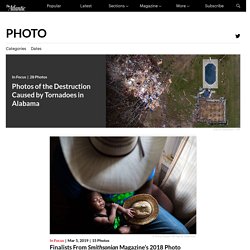 This past October, Dear Photograph and About Time had a contest to give away a trip to anywhere in the world for people who sent in a Dear Photograph related to love or their family. Once our winner Jennifer found out she won she told me in an email it was the best day of her life because a day before she found out the adoption papers for their new child went through. Jennifer just sent me an email linked to a blog post to their trip they went on to Turks & Caicos in March. Looks like they made a few new memories and an unforgettable trip of a lifetime.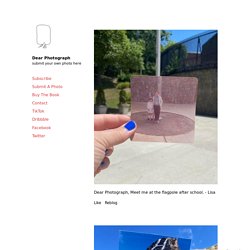 Americana | The DuckDuck Collective Blog