Music videos
St. Vincent in KCRW Studios on Sept. 20, 2011 [HD]
Game of Thrones Cello Cover - Break of Reality
Cette vidéo est actuellement indisponible. Désolé, cette vidéo n'est pas disponible sur cet appareil. Le lecteur vidéo est trop petit. Regarder plus tard avec le nom d'utilisateur "__user_name__"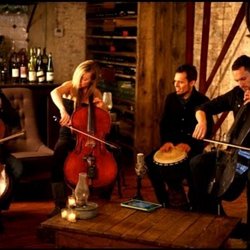 [DVD] Radiohead - Later With Jools 2001 [Full Show]
This video is currently unavailable. Sorry, this video is not available on this device. Video player is too small. Normal quality speed
Bat For Lashes - Sleep Alone & Siren Song (Part 1/4)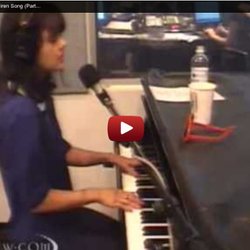 Salt-N-Pepa - Push It
Dominique Young Unique, "Show My Ass"
Stepdad "MUST LAND RUNNING" Official Music Video
Leonard Cohen on Q TV (CBC exclusive)
Diplo - "Express Yourself" (ft. Nicky Da B) Official Music Video [Full HD Version]
Cat Power - New York, New York (Later with Jools Holland) [HQ]
Video: The Walkmen - The Love You Love
Julia Holter "Moni Mon Amie"
Britney Spears, 'Criminal' by Garrett Borns
Thelonious Monk - Don't Blame Me
Thelonious Monk Quartet - 'Round Midnight
St Vincent 4AD Session
"Cheerleader" by St. Vincent @ Good Records
"Strange Mercy" by St. Vincent @ Good Records
St. Vincent - Surgeon (Live HQ)
Mac Davis - It's Hard To Be Humble (1980)
Cults "Everybody Knows" Video
Three Beats for Beatbox Flute Movement I by Greg Pattillo
Joshua James "Green Grass" (Tom Waits cover)
Tom Waits (PBS Soundstage 1975) [01]. Eggs and Sausage
St. Vincent - The Strangers [live on Lake Fever Sessions]
The Walkmen - Live on the Interface - Angela Surf City.flv
The Walkmen - Juveniles (Live on KEXP)
Radiohead - Paranoid Android YouTube Artist Mix by OHADI22
Björk Crystalline
The Roots for John Varvatos Fall/Winter 2011