Girls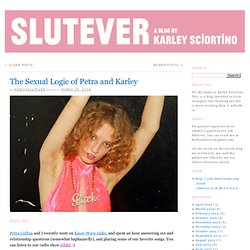 Once in a while I'll enlist a friend of mine to act as a "guest expert" and answer some of my Ask Slutever questions for me. This is usually because I'm either too busy, or too lazy, or sometimes literally just because I don't feel like doing it myself. No offense, but after a while I get bored of reading though essentially the same emails over and over–"Why doesn't my boyfriend want to have sex with me anymore?" … "How should I shave my pubes?" … "Is my clit retarded?" It's like, for fuck's sake, don't any of you have any real life friends who you can ask this stuff?
Page 2
BLEUBIRD BLOG
You May French Kiss The Bride - International Wedding Blog, Photography and Inspirations
Mariages Rétro
www.sarahandant.com
Alysha Nett Freelance Model
Erica Simone Photography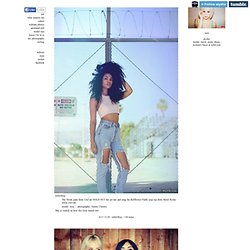 rates vary depending on the project and budget but all inquiries can go to alysha@alyshanett.com :) kidslutti- asked: I love everything you wear! Do you get most of your clothes from Moose or where else do you shop? thank you! yes, i get a lot of the stuff you see in my shoots from MLTD.com. i also like to shop on melrose here in LA because there are a lot of cute boutique like shops. bozodope asked: hey is your shoulder piece done by Tim Hendricks?!
alysha.
3615 wawaï
Save My Brain | Le magazine féminin détourné et culturel
Isabelle Follador
Les Goûts et les Couleurs
DaWanda : Unique, Original, Cadeaux, Créations, Sacs, Bijoux & bien plus
Kris Tate
Bouillon de Luxure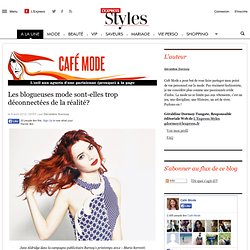 Jane Aldridge dans la campagne publicitaire Barney's printemps 2012 – Mario Sorrenti Outre-Atlantique, un portrait de Jane Aldridge , la blogueuse de Sea of Shoes, dans Texas Monthly , est en train de soulever un débat sur l'évolution des blogs de mode. L'article est fouillé. On sent que son auteure, Jason Sheeler, a passé beaucoup de temps chez Jane, qu'elle l'admire et qu'en même temps elle l'a observée avec beaucoup de sens critique. Visiblement trop, puisque Jane a pris la mouche et n'a pas apprécié que certains passages sortis de leur contexte soient repris dans le NY Mag , la dépeignant comme une jeune fille gâtée qui préfère bloguer plutôt que de faire des études supérieures (ce qui est vrai, mais qui n'enlève rien à l'estime que je lui porte depuis notre rencontre en 2009 ). Hier, Ellie Krupnick a réagi à tout ça dans une chronique au Huff Po .
Les blogueuses mode sont-elles trop déconnectées de la réalité? | Café Mode, l'oeil d'une parisienne (presque) à la page - Lexpress Styles
Le Blog de Betty : Blog mode, blog tendances, photos de mode
Little Miss Music in Paris
Deedee
We spent 4 days in Casablanca, Morocco. It was my first time travelling there. Lucky me Nabil's family took good care of us and we went to all the nice spots only locals know. Many would think that Marrakesh is more interesting, but I would have to disagree (even though I haven't been to the red city yet).
blurp.
garance doré
Easy Fashion
Sea of Shoes