Girls
Page 2. Rose is a 27 year old escort living in rural Tennessee.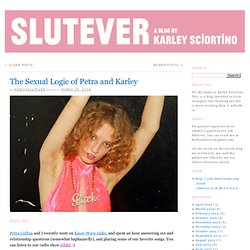 She's been in the business for three years, and also works an office job. I talked to her about the challenges of being a sex worker in a small town, and living a double life. How and why did you get into escorting? Rose: I've actually had an interest in doing it since I was young. Then, a few years ago I became friends with a girl and one night we drank a bunch and she ended up telling me about her sugar daddy who takes care of her bills, eventually as we became good friends she told me she also was an escort and started telling me about her Johns.
BLEUBIRD BLOG. You May French Kiss The Bride - International Wedding Blog, Photography and Inspirations. Mariages Rétro. Www.sarahandant.com. Alysha Nett Freelance Model. Alysha. Thirsty alysha nett by danny steezy eduardosaenz asked: How is that not you in that new LUCY movie?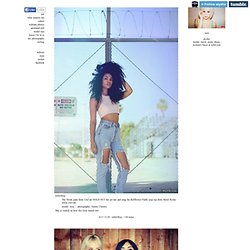 Haha because thats scar jo! Can't wait to see it, looks sick alisonrose21 asked: Hiya! 3615 wawaï. Save My Brain | Le magazine féminin détourné et culturel. Isabelle Follador. Les Goûts et les Couleurs. DaWanda : Unique, Original, Cadeaux, Créations, Sacs, Bijoux & bien plus. Kris Tate. Bouillon de Luxure. Les blogueuses mode sont-elles trop déconnectées de la réalité? | Café Mode, l'oeil d'une parisienne (presque) à la page - Lexpress Styles. Jane Aldridge dans la campagne publicitaire Barney's printemps 2012 – Mario Sorrenti Outre-Atlantique, un portrait de Jane Aldridge, la blogueuse de Sea of Shoes, dans Texas Monthly, est en train de soulever un débat sur l'évolution des blogs de mode.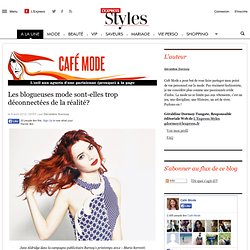 L'article est fouillé. On sent que son auteure, Jason Sheeler, a passé beaucoup de temps chez Jane, qu'elle l'admire et qu'en même temps elle l'a observée avec beaucoup de sens critique. Visiblement trop, puisque Jane a pris la mouche et n'a pas apprécié que certains passages sortis de leur contexte soient repris dans le NY Mag, la dépeignant comme une jeune fille gâtée qui préfère bloguer plutôt que de faire des études supérieures (ce qui est vrai, mais qui n'enlève rien à l'estime que je lui porte depuis notre rencontre en 2009). Hier, Ellie Krupnick a réagi à tout ça dans une chronique au Huff Po. Le Blog de Betty : Blog mode, blog tendances, photos de mode. Little Miss Music in Paris. Deedee. Blurp. Garance doré. Easy Fashion. Sea of Shoes.
---