Cracked
10 Things Christians and Atheists Can (And Must) Agree On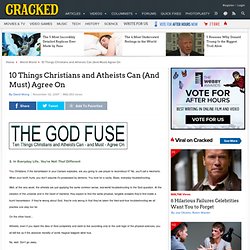 3. In Everyday Life, You're Not That Different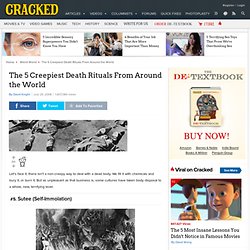 The 5 Creepiest Death Rituals From Around the World
Let's face it, there isn't a non-creepy way to deal with a dead body. We fill it with chemicals and bury it, or burn it.
So, the headlines say somebody else has died due to video game addiction . Yes, it's Korea again. What the hell?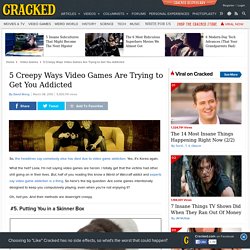 The 7 Most Incredible Displays of Pointless Talents
In an age when getting famous for the sake of being famous is the name of the game, and where it's hard to tell genuine news from fake "viral" publicity stunts, it's easy to long for the old days.
6 Iconic Things You Won't Believe Began as Publicity Stunts
9 Ridiculous Cooking Myths You Probably Believe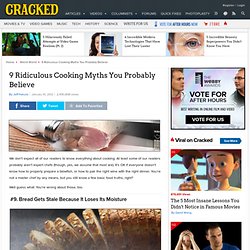 We don't expect all of our readers to know everything about cooking. At least some of our readers probably aren't expert chefs (though, yes, we assume that most are). It's OK if everyone doesn't know how to properly prepare a blowfish, or how to pair the right wine with the right dinner.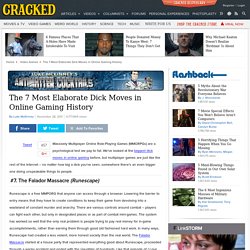 Massively Multiplayer Online Role-Playing Games (MMORPGs) are a psychological test we pay to fail.
The 7 Most Elaborate Dick Moves in Online Gaming History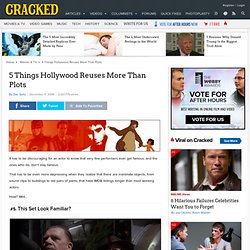 It has to be discouraging for an actor to know that very few performers ever get famous, and the ones who do, don't stay famous. That has to be even more depressing when they realize that there are inanimate objects, from sound clips to buildings to old pairs of pants, that have IMDB listings longer than most working actors.
5 Things Hollywood Reuses More Than Plots
Summer's right around the corner, and it's time to pick your next vacation spot.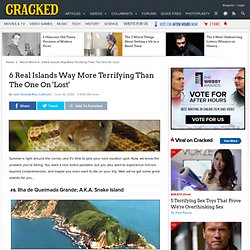 Remember that toy that you just had to have because it was based on something wildly popular? And then it turned out to really, really suck?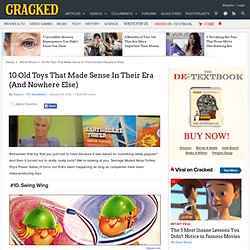 10 Old Toys That Made Sense In Their Era (And Nowhere Else)
The 5 Creepiest Death Rituals From Around the World
6 Soldiers Who Survived Shit That Would Kill a Terminator
We love us a good badass war story , almost as much as we love a good survival story . But in the overlapping part of that Venn diagram you get these guys, who didn't let what clearly should have been fatal injuries stop them from kicking mind-boggling amounts of ass. Major Robert Cain Kills Many Tanks, While Blind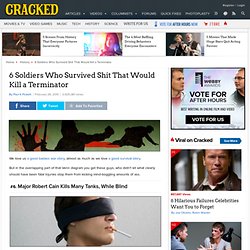 Banning You from the Country
7 Legendary Acts of Petty Revenge
6 Comic Book Easter Eggs That Stuck It to The Man
All of us should have jobs where we can slip passive-aggressive "screw yous" to our enemies or our bosses right there in the work we produce. It must be very satisfying.
At some point in your life you have, at some completely random moment, stopped what you were doing and just thought, "Man, what am I doing here? How does any of this even exist? What is reality, anyway?"
5 Mind-Blowing Scientific Answers to Life's 'Big Questions'
#2. The Afar Triangle -- Africa harowo
The 5 Most Spectacular Landscapes on Earth (That Murder You)
6 Realities of Teleportation Star Trek Didn't Warn Us About
With most technologies, we can only guess what they will look like 1,000 years from now.
5 Ways to Beat Old-School Games Using Math
5 Reasons 'The Hunger Games' Is Creepier Than You Think
5 Terrifying Serial Killers Who Happened to Be Animals