Philosophy, Psychology & Philosophy
10 Truths To Keep Your Relationship Healthy. I think it's easy to make things more complicated than they need to be.
Here are some basic rules of the relationship road that will keep you headed in the right direction 1. GlobalAkakening.org. Global Consciousness Project -- consciousness, group consciousness, mind. Questions that you need to ponder on? "Seven Blunders of the World" by Mahatma Gandhi. Awesome_life_quotes_1.jpg (JPEG Image, 640 × 427 pixels) Do Men Love Differently Than Women? | Sex & Relationships. June 22, 2010 | Like this article?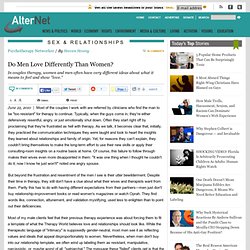 Join our email list: Stay up to date with the latest headlines via email. Most of the couples I work with are referred by clinicians who find the man to be "too resistant" for therapy to continue. Typically, when the guys come in, they're either defensively resentful, angry, or just emotionally shut down. Philosophy and the Hippy Dream - Hippyland. Hippies from A to Zby Skip Stone Hippy Philosophy and the Hippy Dream We are stardust, we are golden, and we've got to get ourselves back to the garden.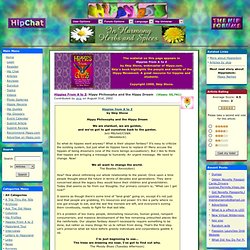 ---