Design & trends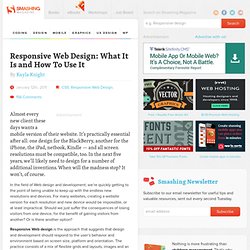 Almost every new client these days wants a mobile version of their website. It's practically essential after all: one design for the BlackBerry, another for the iPhone, the iPad, netbook, Kindle — and all screen resolutions must be compatible, too. In the next five years, we'll likely need to design for a number of additional inventions.
2012 has brought with it a wave of web design trends. Keeping up with these constant developments is essential, but it's important to keep in mind that effective web design is more than just a coat of paint; it always needs to support your business goals. Good web design is a necessary part of your larger web marketing and user experience picture. In keeping with this holistic approach, we selected the following as the top web design trends to implement this year: 1.
Top Website Design Trends for 2012 | Blog | Marqui
It's that time of year again, where we look into our crystal ball to see what will be the hot trends in web design for the upcoming year. It's no secret that trends come and go, with some hanging around longer than they should. (Yes, splash page, I'm talking about you.)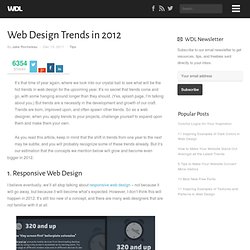 Web-Design Trends: 40 Illustrative Website Designs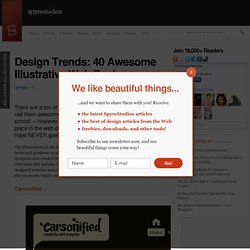 There are a ton of awesome web design trends going around.
jQuery image galleries and sliders are very common on portfolio sites and are also useful for any other type of site for displaying images and photos. Also, provide a good user experience and make viewing images more pleasant and intuitive on your website. With the advent of powerful JavaScript frameworks like jQuery, Prototype, Mootools etc., the quality of JavaScript based image galleries and slideshows have improved dramatically.
A look into: Designing for Mobile Devices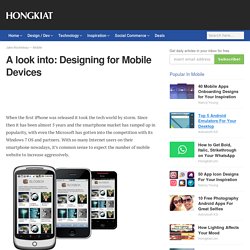 When the first iPhone was released it took the tech world by storm.
Mobile Web Design: 10 Tips To Better Usability
Mobile web browsing is expected to turn into the next major Internet platform.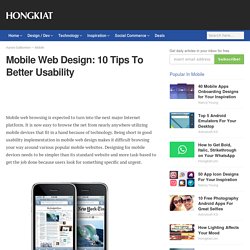 Demos - Wumblr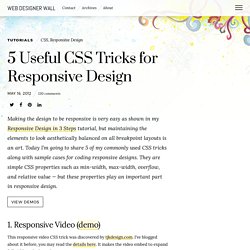 Making the design to be responsive is very easy as shown in my Responsive Design in 3 Steps tutorial, but maintaining the elements to look aesthetically balanced on all breakpoint layouts is an art. Today I'm going to share 5 of my commonly used CSS tricks along with sample cases for coding responsive designs.
Centering elements vertically with css is something that often gives designers trouble.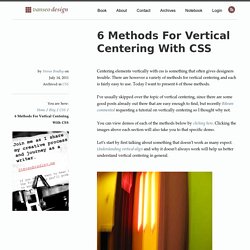 Update: I've also written about complex navigation patterns for responsive design . Top and left navigations are typical on large screens, but lack of screen real estate on small screens makes for an interesting challenge. As responsive design becomes more popular, it's worth looking at the various ways of handling navigation for small screen sizes.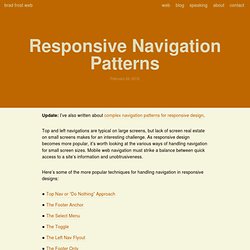 preview6.jpg (610×535)
Euro- en begrotingstekorten. De wereld gaat failliet en ondertussen browset en surft diezelfde wereld er met steeds ruimere bandbreedtes en uiteenlopender apparaten op los.
10 webdesigntrends voor 2012
Since Elliot Jay Stocks so poignantly told us to destroy the Web 2.0 look , we've witnessed a de-shinification of the Web, with fewer glass buttons, beveled edges, reflections, special-offer badges, vulgar gradients with vibrant colors and diagonal background patterns.