Food
Sfinge – A Moroccan Vegan Doughnut - Washington Blog Posts - Foodbuzz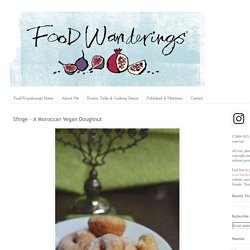 A small, humble, working class neighborhood in Ashdod along the Mediterranean Sea in Southern Israel I called home ever since I was in third grade.
Remember those pictures I posted about ten days ago? The ones where snow was falling in our backyard? Well, we're back in shorts because the temperatures shot back up to the 70s. One side of me wants to dive into comfort dishes – soups, stews and apple and pumpkin desserts epitomize autumn. The other side wants to hold onto summer for a few weeks longer – cold drinks, fresh salads. Oh yeah, and ice cream.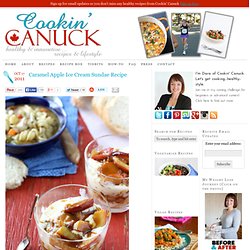 Caramel Apple Ice Cream Sundae
Apple Cake and food photography workshop
ottobre 18, 2011 A slice of apple cake resting on a rustic table, the inviting smell of sugar and butter warmed up by a ray of sunshine… Yeah, you would presume that this is the natural light of an arched window overlooking the hills in front of Casole, right? Well, no, this photo was taken during Dario Milano's food styling and food photography workshop, which was held last Saturday at the Verrocchio Art Centre. And I was using artificial lighting… An illuminating day, it is appropriate to say. Dario's professionalism, enthusiasm, generosity and curiosity of Darius have charmed our group of foodbloggers, foodies and photographers.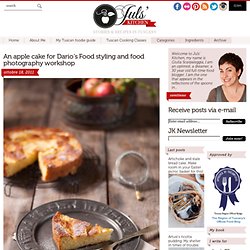 Rum Infused Salted Caramel/Chocolate Wedges On A Buttery Shortbread Crust
Can't you just taste that oozing caramel now? My son Joshie wanted me to read to him the other night. He brought out a book that we've had since my older kids were little. It's called "Ben Finds A Friend. This has got to be the most depressing children's book ever written. Poor Ben is a lonely little boy who just wants a pet but the parents from Hell have excuses for every pet suggestion he brings to them.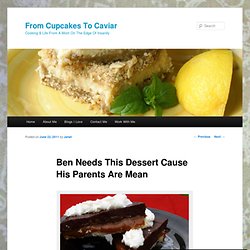 Challenge Recipes | The Daring Kitchen