Tips
How to (Legally) Stay in Europe for More Than 90 Days. As I've been planning my move to Sweden, I've been trying to figure out how to get past the 90-day limit placed on tourist visas.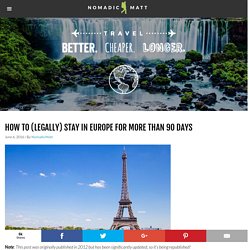 This is a problem encountered by travelers every year and a question that regularly pops up in my inbox. "How can I stay in Europe for more than 90 days?" I am asked. It's a great question with a very complicated answer. Tripping: Couches to Castles | Kayak of Airbnb | Vacation & Short Term Rentals from HomeAway & FlipKey. How to learn Korean. » Viso114. - Living Bueno - How to Live Anywhere in the World for Free. Skeptical Face Travel for free?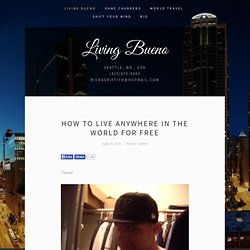 This dudes crazy right? Today is part two of what I am calling the "Knowledgeable Nomads" series, in which I will be teaching my readers how they can travel the world while ballooning their savings accounts rather than draining them dry. In the first part of this series I discussed general topics such as how to figure out what you want, devising your own getaway plan, quitting your job, creating a mobile income and taking the leap. All of these topics will be expanded on in upcoming posts, however today I will be covering a more specific topic, instructing my fellow nomadic souls on how they to can travel the world for FREE.
How I Can Afford My Life Of Constant Travel. I'm confused.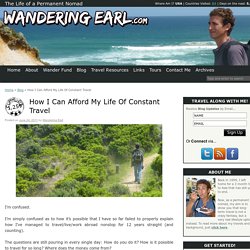 I'm simply confused as to how it's possible that I have so far failed to properly explain how I've managed to travel/live/work abroad nonstop for 12 years straight (and counting). The questions are still pouring in every single day: How do you do it? How is it possible to travel for so long? 20+ awesome travel jobs and how to get them. How to couchsurf | What is couchsurfing | The Indie Travel Podcast | Travel magazine, travel info and free travel guides. We have used couchsurfing in every continent we've travelled in: to meet new friends, find a free place to stay, and get an idea of local life in the cities and regions we've visited.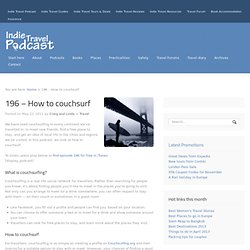 In this podcast, we look at how to couchsurf. To listen, press play below or find episode 196 for free in iTunes: [display_podcast] How To Travel The World For Free (Seriously) Travel etiquette 101: body language. You step over someone's legs in Nepal and don't even realize you've committed a grave social taboo!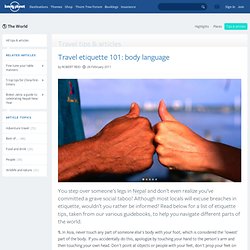 Although most locals will excuse breaches in etiquette, wouldn't you rather be informed? Read below for a list of etiquette tips, taken from our various guidebooks, to help you navigate different parts of the world. The Universal Packing List. Tipping Etiquette Around the World. Better Flight and Hotel Search.
---