Movies
Video: The Short Film Charlie Kaufman Didn't Know He Was Making
Eliot Rausch 's short film What I Have To Offer was effectively co-written by Eternal Sunshine of the Spotless Mind and Synecdoche, New York screenwriter Charlie Kaufman – not that he knew it.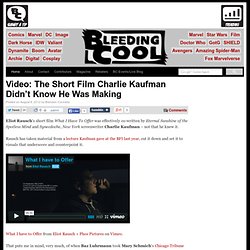 Tape (2001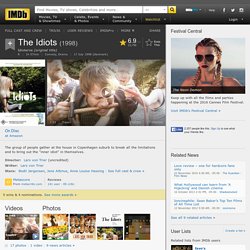 The Idiots (1998
Edit
Songs from the Second Floor (2000
Before You Wanna Commit Suicide, Watch These First! - a list by JamesRajeshCool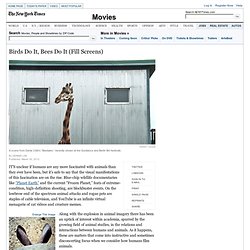 Animals Continue to Fascinate Humans - Films Prove It
Telefilm Canada A scene from Denis Côté's "Bestiaire," recently shown at the Sundance and Berlin film festivals. Along with the explosion in animal imagery there has been an uptick of interest within academia, spurred by the growing field of animal studies, in the relations and interactions between humans and animals.
100 Free Classic Films Everyone Should See
January 28th, 2010 By Pamelia Brown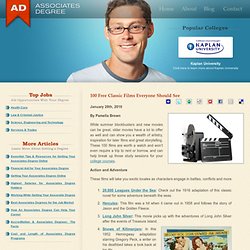 CONFRONTATION MASH-UP on Vimeo
We recently brought you some examples of famous fictional locations that, much to everyone's surprise, you can actually visit for real. So let's up the stakes a bit.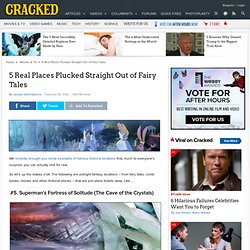 5 Real Places Plucked Straight Out of Fairy Tales
5 Amazing Performances From Actors Who Weren't Acting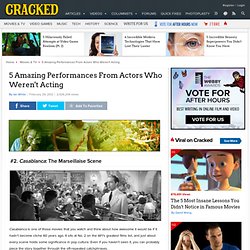 #2.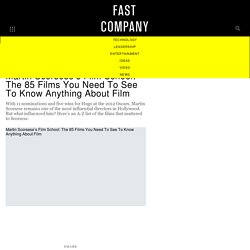 Interviewing Martin Scorsese is like taking a master class in film.
2011-15) films you can't miss - a list by rockblueengland
howtheylooknow: children in horror movies
This is the category to peruse if you are the purist who prefers independently produced, serious movies which may contain foreign language and remote locations to take your imagination off to a far away land. Movies like Slumdog Millionaire , The Damned United , or Chocolat may stir your inner romantic soul. Documentaries abound in this genre and can be educational as well as entertaining.
Best Art/Foreign Movies with Trailers, Reviews and Cast Details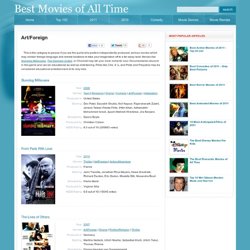 Here is a list of related movie subreddits! If you have any suggestions, please reply! : movies
Tim Burton to Adapt Pinocchio with Robert Downey, Jr. | Cultural Transmogrifier Magazine
Tim Burton wants to adapt yet another Disney classic – this time a live-action version of Pinocchio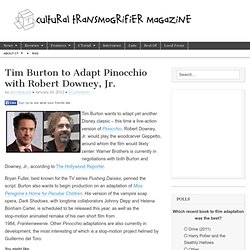 By Andrea Magrath UPDATED: 10:18 GMT, 22 November 2011
My Week with Marilyn: Emma Watson takes centre stage at UK premiere