TRAVEL
Flight Bytes / Home - OAG Traveler - Official Airline Guides, Flight Schedules Flight Tools for Business Travellers
Track Flight Status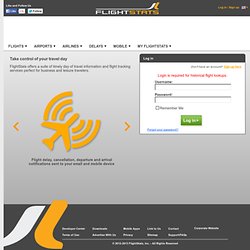 Flight delay, cancellation, departure and arrival notifications sent to your email and mobile device Watch a real-time flight on a map that also includes flight details such as departure and arrival times In the case of an excessively delayed or cancelled flight, you can check your options for the next flight out, seat availability and fares to your destination If you have a tight layover or are traveling with people who need special assistance, knowing food and service options nearest your gate can make a big difference
Mobile Trip Planner – Mobile Travel App – TripIt
Cookies must be enabled. Please modify your browser settings so we can remember you when you visit TripIt. After cookies are enabled, please refresh the page.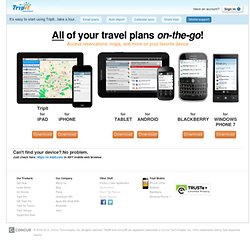 a mobile tool for air travelers. ArrivedOK.mobi, Your Personal Flight Arrival Tracker.
FlightCaster
Travel Apps – Travel Tools – TripIt
Business Traveller - corporate travel information, city guides, flight reservations...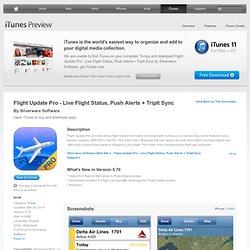 Description Flight Update Pro provides timely flight status information combined with numerous convenient & powerful features every traveler requires. APP EXCLUSIVES: This is the ONLY flight app that can: search for both direct AND non-direct flights and offers fully customizable alerts to changes in your flight. This is the most comprehensive flight app available! Chosen BEST Summer App by tuaw*** http://tinyurl.com/BestSummerApps
Flight Update Pro - Live Status, Push + TripIt for iPhone, iPod touch, and iPad on the iTunes App Store