Blogs I follow
Yves here. This post summarizes a paper that argues that derivatives, specifically credit default swaps, exacerbated the severity of the European sovereign debt tsuris. This sort of analysis deserves a wider audience, precisely because the prejudice of both neoclassical and neoliberal economists is that markets are ever and always virtuous, and that prices are never wrong unless someone is interfering (with labor unions the preferred bad example).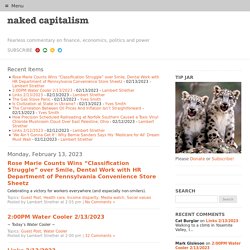 Australia Model Curbs Speed as CEO Says U.S. Too Far Gone (Bloomberg) In Australia, where high-frequency trading firms are half as pervasive as in the U.S., the head of the biggest stock exchange has a message for Americans who would rein them in: forget it. "The way the U.S. market structure has been set up creates serious problems," Elmer Funke Kupper, the chief executive officer of Sydney-based ASX Ltd., told Bloomberg News on the sidelines of a conference March 24. Efforts to rectify that are "very late and unlikely to succeed," he said. Advantages that are hard to replicate in the U.S. help Funke Kupper curb speed traders. Australia restricts alternative exchanges, solidifying ASX's near-monopoly and reducing high-frequency arbitrage.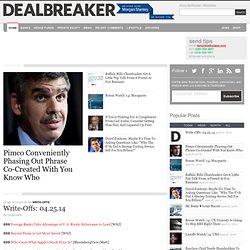 FATAL RISK: A Cautionary Tale of AIG's Corporate Suicide
The latest book for your shelf of credit crisis reads is FATAL RISK: A Cautionary Tale of AIG's Corporate Suicide by Roddy Boyd. It tells the tale of how Goldman Sachs and AIG entered a pas a deux — an intertwined dance that became a ballet of death for one of them, and a source of great riches for the other. Most people's understanding of the 2007-2009 subprime crisis includes only as passing knowledge of the AIG saga.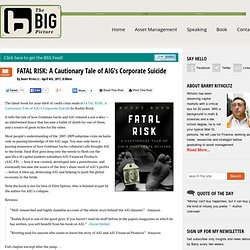 - The week in four charts, via Fast FT. And what's coming next week. Read more Larry Summers was interviewed by Chrystia Freeland at the INET conference in Toronto last week, in a conversation that very usefully expanded upon his thoughts about secular stagnation. (H/T Interfluidity) It's a reassuring interview for us because so many of the statements he made echo what we (and other bloggers such as Steve Randy Waldman) have been saying for some time.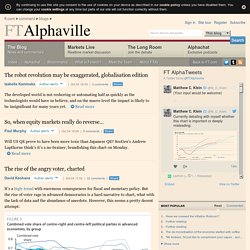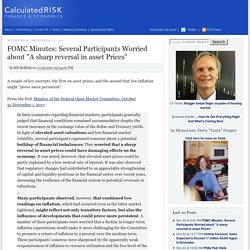 by Bill McBride on 4/18/2014 08:21:00 PM Following some comments from Senator Rand Paul, I've been requested to post this again with a couple of tables added. Senator Paul said last week: "When is the last time in our country we created millions of jobs? It was under Ronald Reagan ..." That is completely wrong. (I've corrected both Republicans and Democrats, but recently it is mostly prominent Republicans that make stuff up!).