Food history
The Oxford companion to food
The Food Timeline history notes--state foods - Flock
Food Timeline > Traditional state foods & recipes What is the "state food" of Nevada? That's a difficult question to answer.
Foodways - Wikipedia, the free encyclopedia - Flock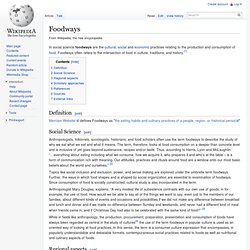 In social science foodways are the cultural, social and economic practices relating to the production and consumption of food.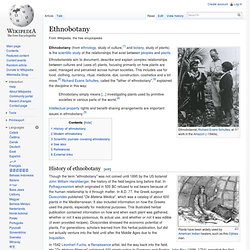 Ethnobotany (from ethnology, study of culture,[1] and botany, study of plants) is the scientific study of the relationships that exist between peoples and plants.