Guides
Google has lots of useful tools to offer to the marketer – most of them are free and awesome – the two words you not so often find go in combination.
Keyword Research with Google Only: No Other Tools Needed | Searc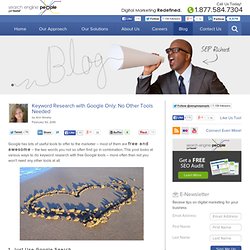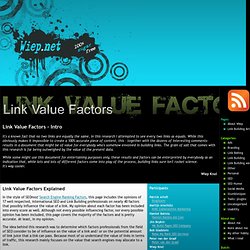 Link Value Factors Explained
Link Value Factors | Wiep
As SEOs, we are interested in the most influential factors in commercial web search results. Accordingly, we have been conducting ongoing studies looking at the relationship between web search results and link metrics/anchor text from Linkscape, social media signals from Facebook and Twitter, and on-page/URL/domain keyword factors. This document explains our methods, including the construction of the data set and statistical analysis. Web Marketing and Web Analytics Articles
Masterclass: Link Building
The Importance of Linking Simply Can't Be Ignored It's a proven fact: link building is absolutely vital to creating a thriving, cash-generating website today. Why?