Life's Work
Headlines: - Powered by Google Docs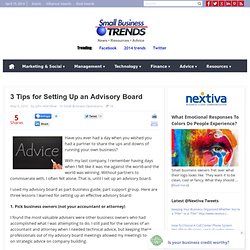 Have you ever had a day when you wished you had a partner to share the ups and downs of running your own business? With my last company, I remember having days when I felt like it was me against the world-and the world was winning. Without partners to commiserate with, I often felt alone. That is, until I set up an advisory board. I used my advisory board as part business guide, part support group.
3 Tips for Setting Up an Advisory Board | Small Business Trends
Share Only What You Want Microsoft Word (.DOC) files can contain more than just text you see while editing them.
Doc Scrubber™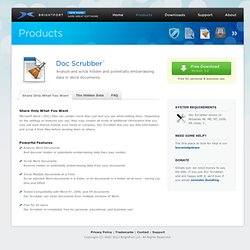 Prototype - Putting Customers in Charge of Designing Shirts - NY
Jackson Lowen for The New York Times Fan Bi, 22, with workers in a Shanghai factory. He is chief executive of Blank Label, a start-up that lets customers design their own shirts on its Web site. But what about those times when you get a hankering not to wear the same thing that 10,000 other men are wearing? Or when you wish you could have the fabric, collar, pockets and lining you've always wanted — not what some fashion buyer has chosen for this season?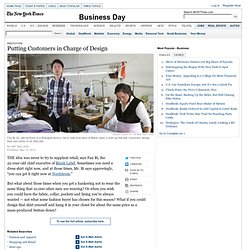 How to Start a Consulting Business - Entrepreneur.com
Everyone has an untapped reservoir of knowledge. Put yours to work for you as an independent consultant. Editor's note: This article was excerpted from our Consulting Business start-up guide, available from the Entrepreneur Bookstore. The dictionary defines a consultant as "an expert in a particular field who works as an advisor either to a company or to another individual." Sounds pretty vague, doesn't it? But unless you've been in a coma for the past decade, you probably have a good idea what a consultant is.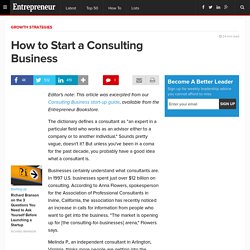 GoFundMe Simplifies Group Fundraising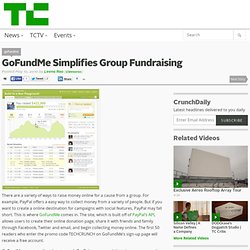 There are a variety of ways to raise money online for a cause from a group. For example, PayPal offers a easy way to collect money from a variety of people. But if you want to create a online destination for campaigns with social features, PayPal may fall short. This is where GoFundMe comes in.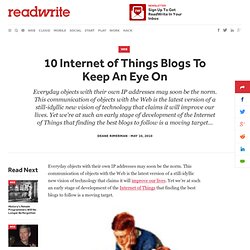 10 Internet of Things Blogs To Keep An Eye On
Everyday objects with their own IP addresses may soon be the norm. This communication of objects with the Web is the latest version of a still-idyllic new vision of technology that claims it will improve our lives.