Webdes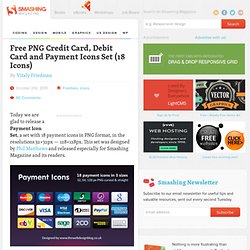 Today we are glad to release a Payment Icon Set , a set with 18 payment icons in PNG format, in the resolutions 32×32px — 128×128px.
About font-size-adjust The font-size-adjust CSS3 property allows you to specify the aspect ratio between upper and lowercase letters. Browsers that support this property will adjust the x-height of a fallback font.
Font-size-adjust calculator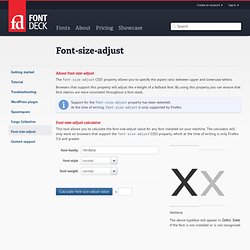 Beduíno Web: Texturas Africanas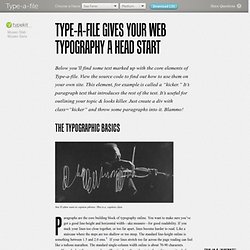 Type-a-file
Museo Slab Museo Sans Below you'll find some text marked up with the core elements of Type-a-file.
A collection of great UI buttons spotted in the wild.
FREE TEXTURES for digital artists: 2Textured - Home
Writing an Interface Style Guide
Take a look at any CSS -based website design gallery, and you'll see it's obvious that beautiful interfaces are being designed and developed in amazing quantities. I frequently look to these sites for inspiration and, beyond a nice design and beautiful code, there's usually something common about these sites: they're new . Unfortunately, it's also common that beautiful interfaces don't stay beautiful. An interface's design disintegration can be frustrating to deal with, especially for the designer and developer of that interface; it can be particularly frustrating for the designer and developer who can no longer access the site to fix the issues.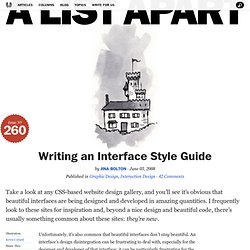 EmChart
7 Key Principles That Make A Web Design Look Good « Noupe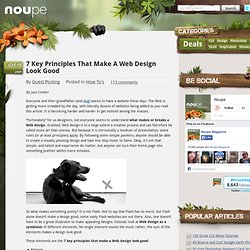 Oct 15 2009 By Juul Coolen Everyone and their grandfather (and dog ) seems to have a website these days.
Print stylesheets often come as a secondary thought on many websites, after all, who prints a webpage anyway?!
Handy Tips for Creating a Print CSS Stylesheet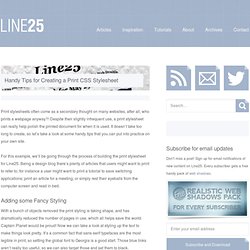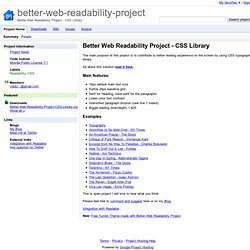 The main purpose of this project is to contribute to better reading experience on the screen by using CSS typography library.
better-web-readability-project - Google Code
How to size text using ems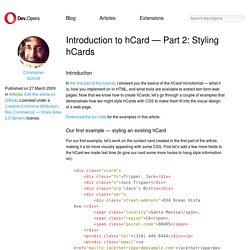 Introduction to hCard, Part two: Styling hCards - Opera Developer Community
By Christopher Schmitt
Denotes width and height of a preloader in pixels.
Free AJAX animated loading gif's | Circular