Réseaux
Introduction
Création d'un VPN SSL avec OpenVPN - Nemako - Systèmes et Réseau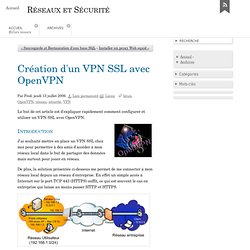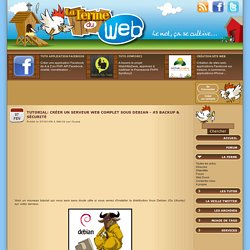 Tutorial: Créer un serveur web complet sous debian - #5 Backup &
Voici un nouveau tutorial qui vous sera sans doute utile si vous venez d'installer la distribution linux Debian (Ou Ubuntu) sur votre serveur. Introduction
01net. le 23/11/09 à 17h24
DNSSEC sur les serveurs racine de l'Internet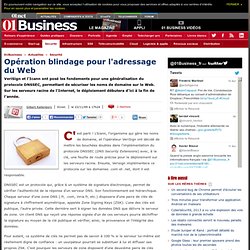 The Google Wave invite rollout extravaganza started more than a month ago. While in some respects the buzz around Google Wave has started to subside, the term is still constantly one of the top trending topics on Twitter, and new gadgets, extensions, and applications are now starting to appear on a daily basis.
5 Impressive Real-Life Google Wave Use Cases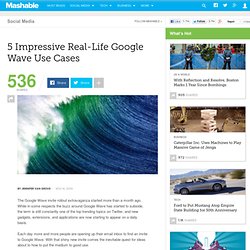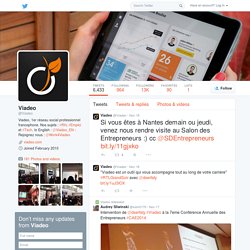 Opération réseaux sociaux
Toujours être à l'affut des nouvelles techniques de webmarketing pour acquérir l'expérience du support de communication et être prêt lors de la démocratisation de ce levier est il me semble la phase dans laquelle les webmarketeurs se trouvent aujourd'hui avec les réseaux sociaux.