Syllabus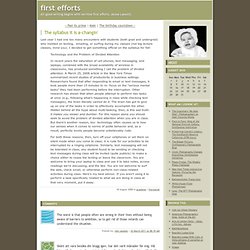 Last year I had one too many encounters with students (both grad and undergrad) who insisted on texting, emailing, or surfing during my classes (not big lecture classes, mind you). I decided to get something official on the syllabus for fall: Technology and the Problem of Divided Attention In recent years the saturation of cell phones, text messaging, and laptops, combined with the broad availability of wireless in classrooms, has produced something I call the problem of divided attention .
first efforts: The syllabus it is a-changin'
JOUR 3410
Online Media Syllabus
Style & Design In PR Messages » Syllabus
SAS blog gives employees a place to grieve | Article | Homepage articles
We've discussed some tactics to get your company better engaged with social media. Lest you think there's a limit to how you can connect with business and customer facing audiences, we've assembled this list of more than 35 companies who are experimenting with social media in a host of different ways. This list is by no means exhaustive, and it represents a wide variety of businesses, industries and social media tools. As you can see, engagement takes many forms. Some are likely to generate more discussions with the company while others might result better connections between customers. Some will fade away over the next 6-12 months while others will continue to grow and evolve.
35+ Examples of Corporate Social Media in Action
COMM 3010 - Integrated Corporate Communications
Employees Are the Brand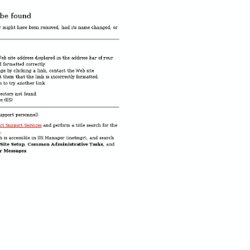 THE PUBLIC RELATIONS PRACTITIONER'S PLAYBOOK
The page you are looking for might have been removed, had its name changed, or is temporarily unavailable. Please try the following: Make sure that the Web site address displayed in the address bar of your browser is spelled and formatted correctly. If you reached this page by clicking a link, contact the Web site administrator to alert them that the link is incorrectly formatted.
Strategic Program Planning for Effective Public Relations Campaigns: Laurie J. Wilson,Joseph D. Ogden
Disney Corporate Communications Course
The Tuck MBA - Corporate Communication - Syllabus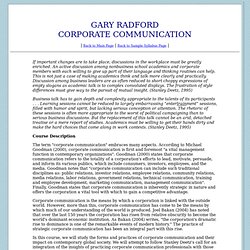 If important changes are to take place, discussions in the workplace must be greatly enriched. An active discussion among nonbusiness school academics and corporate members with each willing to give up part of their language and thinking routines can help. This is not just a case of making academics think and talk more clearly and practically.
Corporate Communication Syllabus
Corporate PR Syllabus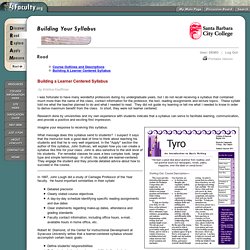 Building a Learner Centered Syllabus
Building a Learner Centered Syllabus by Kristina Kauffman I was fortunate to have many wonderful professors during my undergraduate years, but I do not recall receiving a syllabus that contained much more than the name of the class, contact information for the professor, the text, reading assignments and lecture topics. These syllabi told me what the teacher planned to do and what I needed to read. They did not guide my learning or tell me what I needed to know in order to derive maximum benefit from the class. In short, they were not learner centered.