Learn
Learn How to Code this Weekend. 20 Things I Learned About Browsers and the Web. Illustration Christoph Niemann Writers/Editors.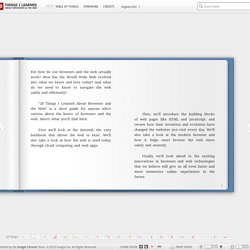 Learn HTML5, JavaScript and CSS With Mozilla's "School of Webcraft. Mozilla is getting ready for the January semester of School of Webcraft, a 100% free developer training resource run in partnership with Peer 2 Peer University.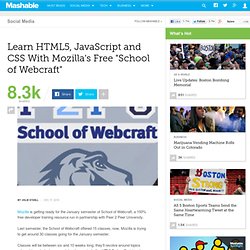 Last semester, the School of Webcraft offered 15 classes; now, Mozilla is trying to get around 30 classes going for the January semester. Classes will be between six and 10 weeks long; they'll revolve around topics relevant to web designers and developers, including HTML5, JavaScript and CSS. Previous classes have also included non-developer topics such as organic SEO. Give the Gift of No-Fuss Backup and Synchronicity to Your Less Tech-Savvy Loved Ones. @djsmiley2k: I write "why" guides on my blog.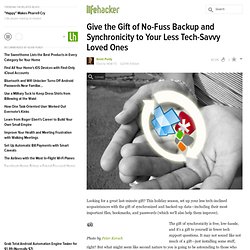 The how-to guides are already covered very well. Google is your friend. You can find the "how-tos" with google. None of this is difficult, just take the first steps and work through any issues. Refilling ink cartridges saves money, but creates a mess | Printers | Macworld. We work in the privacy of a garage or bathroom.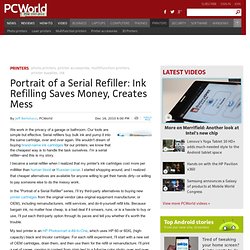 Our tools are simple but effective. Serial refillers buy bulk ink and pump it into the same cartridge, over and over again. Teach Parents Tech. HOW TO: Help Your Child Set Up a Blog. Reporters from The Wall Street Journal and The New York Times probably didn't expect to be joined by TechNewsKids, a blog run by 11-year-olds.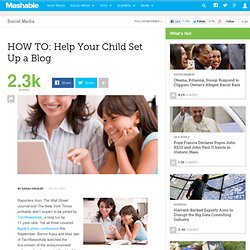 Yet all three covered Apple's press conference this September. Benno Kass and Max Iger of TechNewsKids watched the live-stream of the announcement online so that they could "live blog" its contents as soon as possible. Simplified blogging platforms and increased access to online information — even breaking stories like the Apple announcement — make it easier than ever for Kass, Iger and other young bloggers to independently post to the web.
And as they post, they're also learning how to research, write and use a web publishing platform. Parents should be thrilled by this educational opportunity, says Dr. How to Create (and Stick to) a Realistic Budget with Mint. I use it with my BoA account.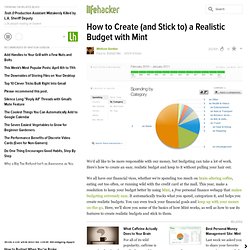 It's great, and the budgeting system is awesome, especially since I just got out of school and am living on my own with bills/loans to pay. I have two gripes, however: 1. It doesn't get my "pending" transactions.
---