Teoria
The Hangzhou Tennis Center: A Case Study in Integrated Parametric Design
arquitecturayprogramacion.blogspot.com/
Espacios Digitales ›
Diseño Paramétrico de Formas Arquitectónicas
Towards an architecture of chance
Algorithmic Architecture
SUPERMANOEUVRE is an architectural practice that sees computation as a means of opportunistically collaborating with the heterogeneity and flux of social, cultural and ecological substrates.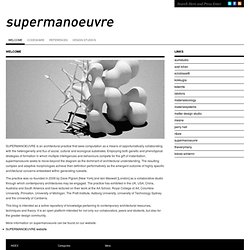 supermanoeuvre
Videoteca UPC: Generative Order
Arquitectura y Programación
Relational Geometries |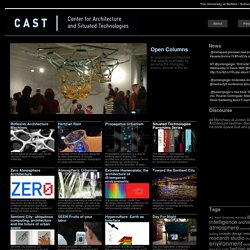 This techniques seminar introduces students to the next generation of computer aided design tools that facilitate movement between modeling and material prototyping. It will explore methods and techniques of parametric modeling; an approach to design that frames the problem of form-making as an interaction of multiple material systems.
&other