Cool shit
Life Hacks Vs Anti Life Hacks at Kontraband. 11 cheap gifts guaranteed to impress science geeks. Science comes up with a lot of awesome stuff, and you don't need a Ph.D, a secret lab, or government funding to get your hands on some of the coolest discoveries.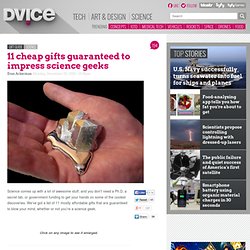 We've got a list of 11 mostly affordable gifts that are guaranteed to blow your mind, whether or not you're a science geek. Click on any image to see it enlarged. Bedtime book, 'Go the F**k to Sleep,' rocks Amazon's charts - National Offbeat News. The children's book which has not been released yet, has rocketed to the top of the Amazon.com bestsellers.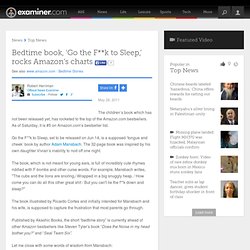 As of Saturday, it is #5 on Amazon.com's bestseller list. Go the F**k to Sleep, set to be released on Jun 14, is a supposed 'tongue and cheek' book by author Adam Mansbach. The 32-page book was inspired by his own daughter Vivian's inability to nod off one night. 20 reasons to pull for the Dallas Mavericks. A softer world: 680.
---