Snacks/Appetizers
Goat Cheese, Roasted Red Pepper and Kalamata Olive Mac n Cheese — Recipe from Closet Cooking
Curried Apple Couscous — Recipe from 101 Cookbooks
Marsala Glazed Mushrooms — Recipe from Simply Recipes
Pimiento Mac and Cheese — Recipe from Bon Appetit
Summer Squash with Baked Eggs — Recipe from The Kitchn
Basil Hummus — Recipe from Simply Recipes
Eggplant Chips with Cilantro Pesto — Recipe from What's Gaby Cooking
Roasted Baby Carrots — Recipe from Simply Recipes
Quinoa Stuffed Portobello Mushroom Recipe with Pine Nuts and Raisins — Recipe from Gluten Free Goddess
Spicy Spinach-Stuffed Mushrooms — Recipe from The Pioneer Woman
Colcannon Cakes — Recipe from Simply Recipes
Ratatouille Tart — Recipe from Smitten Kitchen
Duchess Potatoes — Recipe from The Pioneer Woman
Beet-Pickled Deviled Eggs — Recipe from The Kitchn
Baked Parmesan Kale Chips — Recipe from Skinny Taste
Caramelized Cheese Covered Grilled Cheese Sandwich — Recipe from Closet Cooking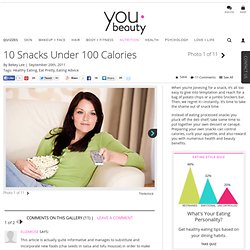 Thinkstock Preparation: In a food processor, combine garlic and cannellini beans with lemon juice and process until smooth. Mix in oil, cumin, chili powder, salt and pepper and process until blended.
It's easy to go overboard when it comes to snacking during the Super Bowl. YouBeauty Nutrition Advisor Kristin Kirkpatrick, R.D. , says studies show that Americans eat about 44 percent more in social settings than when dining alone. Kirkpatrick recommends using salad bowls and plates for main dishes and going easy on or entirely skipping fatty dips and chips, which pack a lot of calories in a small serving.
Healthy Super Bowl Snacks - YouBeauty.com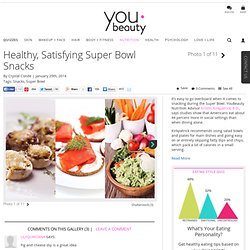 easy appetizer ideas - iVillage
Zucchini Fritters recipe from Smitten Kitchen | punchfork.com
Sweet & Savory - by Virginia Drader
This is a classic recipe for potato latkes. I was going to make them thick but David prefers them thin; I am not sure which way is right but they turned out delicious. I served them with homemade applesauce and sour cream.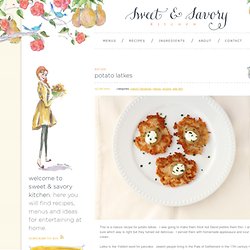 Recipe for Cilantro Lime Hummus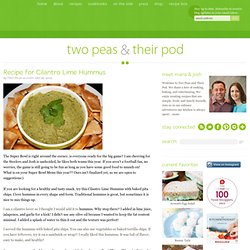 The Super Bowl is right around the corner, is everyone ready for the big game? I am cheering for the Steelers and Josh is undecided, he likes both teams this year. If you aren't a football fan, no worries, the game is still going to be fun as long as you have some good food to munch on!
Strawberry Mango Salsa Recipe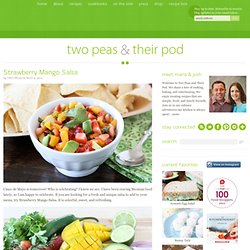 Cinco de Mayo is tomorrow! Who is celebrating? I know we are. I have been craving Mexican food lately, so I am happy to celebrate. If you are looking for a fresh and unique salsa to add to your menu, try Strawberry Mango Salsa.
I have always been a grapefruit lover. My grandpa lives in Arizona and used to send us big boxes of grapefruit. They were the best! My grandpa kept sending me boxes until I graduated college, so not only do I love eating grapefruit, but they also remind me of my grandpa.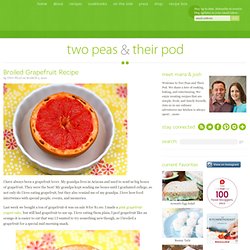 Broiled Grapefruit Recipe